Janssen claims FDA okay for would-be Tagrisso rival Rybrevant
News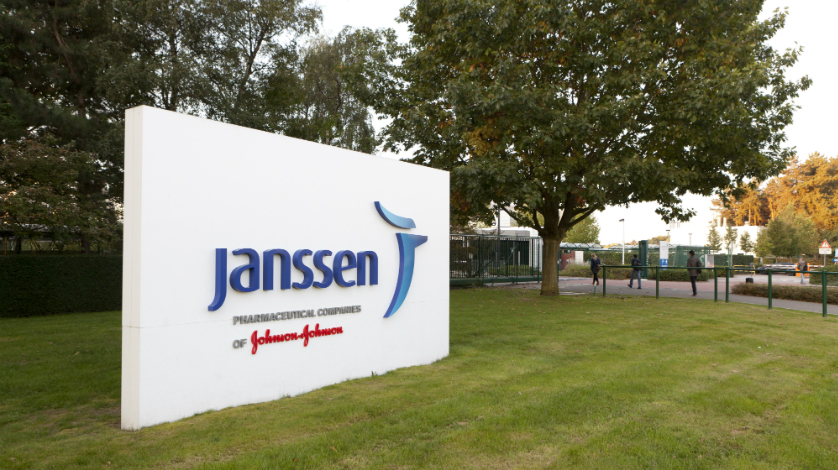 Johnson & Johnson's Janssen division has claimed a first approval in the US for its bispecific antibody Rybrevant as a treatment for EGFR-mutated non-small cell lung cancer (NSCLC).
Rybrevant (amivantamab) - originally developed by Danish biotech Genmab – has been cleared for NSCLC patients with exon 20 insertions, the third most common EGFR mutation in this form of lung cancer.
While there are plenty of EGFR-targeting drugs on the market for NSCLC, Rybrevant is the first to be FDA-approved for patients with exon 20 mutations, and also represents Janssen's first lung cancer therapy.
The US regulator has also given a green light to a companion diagnostic from Guardant Health that can be used to identify the 2% to 3% of NSCLC patients who have exon 20 mutations and so are eligible for treatment with the new drug.
NSCLC driven by this mutation has a worse prognosis and shorter survival rates compared with other, more common EGFR mutations, said Janssen. Patients with exon 20 insertion mutations have a median survival of less than 17 months, around half that of patients with other EGFR mutations.
The FDA approval stems from the phase 1 CHRYSALIS study, which found an overall response rate (ORR) of 40%, with a median duration of response of just over 11 months in 81 post-platinum chemo patients. Two thirds of them had a response that lasted for at least six months.
The study also included an arm that combined amivantamab with lazertinib, an experimental EGFR tyrosine kinase inhibitor (TKI) that J&J licensed from South Korea's Yuhan in 2018, which showed a 100% ORR with the combination in previously-untreated EGFR-mutant NSCLC.
The double-headed antibody binds to EGFR and MET, directly targeting the tumour cell whilst also recruiting immune cells to mount a response against the cancer.
The hope is that amivantamab's mechanism could make it less likely to stimulate tumour resistance than the current crop of orally-active EGFR agents, like AstraZeneca's market-leading Tagrisso (osimertinib), AZ's older Iressa (gefitinib) and Roche's Tarceva (erlotinib).
Over time. most targeted cancer drugs have their efficacy limited by the development of resistance mutations.
As exon 20 mutated NSCLC is pretty rare the patient population is fairly small, but Janssen has aspirations to expand its use.
Eyeing Tagrisso's crown?
The company is running a 1,000-patient study of Rybrevant in combination with lazertinib in patients with exon 19 or exon 21 mutations – a group that accounts for around 20% of the NSCLC population.
That study (MARIPOSA) is pitting the combination directly against Tagrisso – AZy's top-selling drug with sales of more than $4.3 billion last year from its approved indications in EGFR-mutated NSCLC.
J&J meanwhile is also exploring the use of Rybrevant in patients who have failed TKI therapy and only have chemo as an option.
The bispecific antibody looks set to have the exon 20 market to its own for at least a while, but challengers are coming down the line.
Japanese drugmaker Takeda has small-molecule rival called mobocertinib (TAK-788) in phase 3 testing in EGFR exon 20 NSCLC, which has the advantage of being dosed orally, like most currently-approved targeted drugs for NSCLC. It is in trials as both a first-line and second-line therapy after chemotherapy for tis type of cancer.
Earlier this year Takeda said it was placing one study – called EXCLAIM 2 – on hold in order to carry out a futility analysis. Originally designed as a head-to-head study comparing mobocertinib to chemo in previously-untreated patients, Takeda has since added another cohort looking at the drug in combination with chemo as well.
In April, Takeda announced that it had been granted a priority review for post-chemo use of the drug from the FDA.
Meanwhile, another orally-active therapy – Spectrum Pharmaceuticals' poziotinib – is also in phase 3 and could be on course for first regulatory filings later this year.
Poziotinib targets both HER2 and EGFR, and will if trials are positive will initially be filed for HER2-positive NSCLC, with the EGFR indication following after as initial readouts from studies in this setting missed the mark.