Italian 'chatbot' predicted COVID-19 spikes, says study
News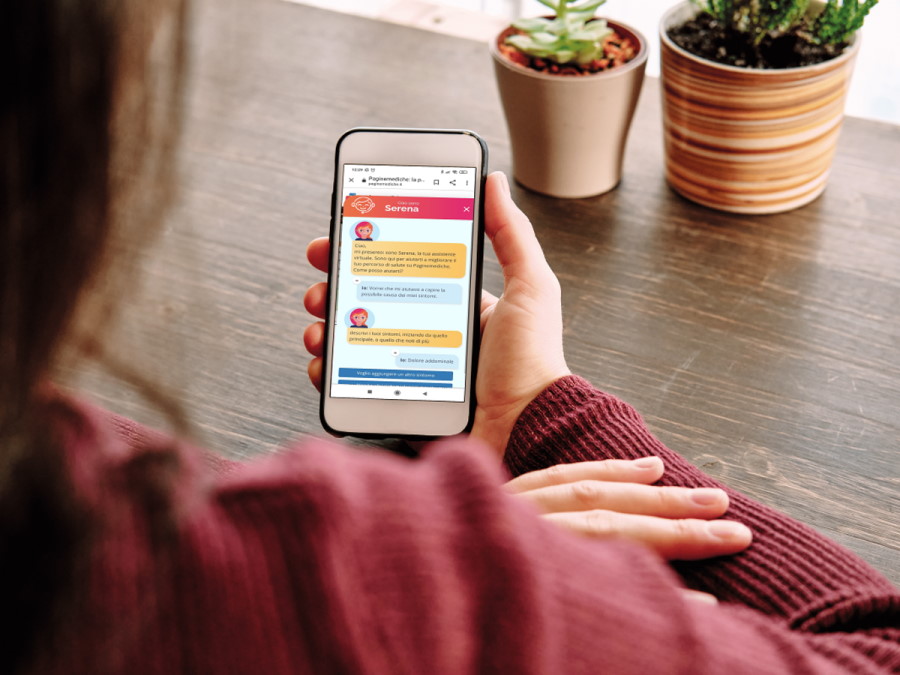 An online tool used by people in Italy to manage their potential exposure to COVID-19 using a simple chat interface has shown that it can spot emerging trends days ahead of the national surveillance system.
The decision support system (DSS) – developed by Italian digital health startup Paginemediche – provided a way for people to assess and interpret their symptoms and provide guidance on what to do next, such as self-isolate or seek out a test.
It was made available nationally early on in the pandemic via several online sources including the landing pages of regional health systems, and had been in operation for a year at the time of an analysis of its results, published in the Journal of Medical Internet Research.
The study compared the trends seen in online sessions with the chatbot with the number of COVID-19 cases reported by the national health authorities, and found that it picked up signals of a spike in cases several days earlier.
The researchers examined around 75,000 online DSS sessions, including around 65,00 from people with symptoms and almost 20,000 close contacts of individual with COVID-19. They identified three peaks in usage – early on in the pandemic, in October 2020 and in March 2021 – that preceded the surge in notified COVID-19 cases by around a week.
"Surveillance systems for infectious diseases frequently suffer from lack of timeliness and difficulties in case finding that may delay the implementation of effective, data-based preventative strategies," write the scientists, led by a team at Bambino Gesù Children's Hospital IRCCS in Rome.
"Our results show that temporal trends in the number of sessions on an online COVID-19 DSS dedicated to the general public may precede the trend in confirmed COVID-19 cases," they add.
Interestingly, the group that seemed most predictive of future cases was the close contacts of people with confirmed COVID-19.
That makes sense, according to the scientists, as finding out that a person has been exposed to someone with the virus usually precedes the onset of symptoms, while contact with another infected person may be a more accurate proxy of COVID-19 as symptoms may be shared with other diseases.
"Our estimate of a seven-day lead time from users with contact with a COVID-19 case is consistent with the incubation of COVID-19 … and the time needed to perform a diagnostic test and obtain results," they note.
Overall, they think online DSS tools could be a valuable addition to data sources used to guide public health decisions – for example, introducing lockdown measure more quickly in virus hot spots – and to predict pandemic trends more accurately.
The researchers also suggest that the tools can be effective in delivering recommendations to individuals that can form an important part of a universal control strategy for infections.
Paginemediche is a digital health firm from Healthware's portfolio of companies, and the chatbot was designed under the medical supervision of Dr Emanuele Urbani, a general practitioner in Milan.