Insulin producers face fresh lawsuit in US over pricing
News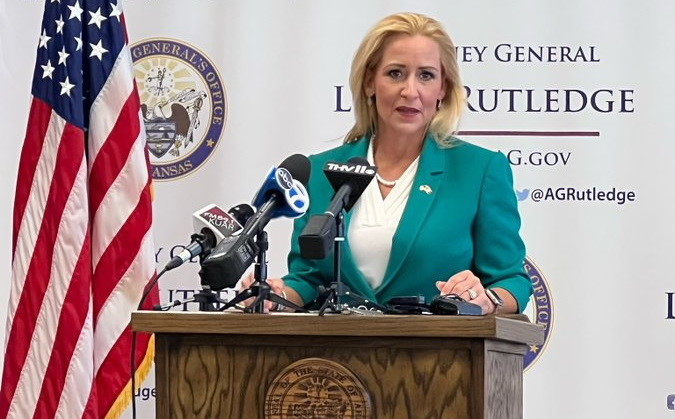 Arkansas has become the latest US state to issue a legal challenge to the big three insulin producers – Eli Lilly, Sanofi and Novo Nordisk – accusing them of deceptively driving up the price of the medicines.
It has filed a lawsuit that accuses the drugmakers and pharmacy benefit managers Express Scripts, Caremark and OptumRx of conspiring to manipulate and inflate insulin prices in the state, inflating their profits and making the drugs unaffordable for many diabetics.
Previous lawsuits have been filed by Mississippi and Minnesota, while Michigan has also launched a probe into pricing practices.
"These drug manufacturers and PBMs have inflated the price of insulin and other diabetes-related medication to line their own pockets," said Arkansas attorney general Leslie Rutledge in a statement.
"They have endangered the lives of thousands of Arkansans and Americans, who simply cannot afford to buy this life-saving medicine. Today we begin the fight to stop this outrageous inflation of insulin pricing."
The lawsuit is alleging violations of the Arkansas Deceptive Trade Practices Act (ADTPA), unjust enrichment and civil conspiracy, and is seeking injunctive relief, restitution, damages, and civil penalties.
Insulin has become the focal point of the medicine pricing debate in the US, particularly as prices have stayed high long after products have lost patent protection and are round eight times higher than in other countries, according to a 2020 report by the Department of Health and Human Services.
The three main producers have announced price cuts in the last couple of years, but critics say these do not go far enough to help people with diabetes who are struggling to afford their medicines.
Congressional lawmakers are also looking at imposing controls on insulin prices, and in November the House of Representatives voted to introduce a $35 cap on the monthly cost of insulin to patients, amid claims that one in four Americans are being forced to ration insulin doses due to cost.
A companion bill is due to be debated in the Senate in the coming weeks and – assuming it is passed and signed into law by President Biden – the insulin cap would take effect beginning in 2023.
According to Arkansas' complaint, in the last decade alone, manufacturers and PBMs have worked together in an insulin-pricing scheme to increase the price of insulin up to 1,000%.
Some companies are already taking steps to provide lower-cost products. Earlier this month, non-profit drugmaker Civica Rx pledged to launch biosimilars of three big-selling insulin products in the US – Sanofi's Lantus, Novo Nordisk's Novolog and Eli Lilly's Humalog – by 2024.
The company said its products will cost no more than $30 per vial or $55 for five pen cartridges, adding that compares to around $329 per vial and $510 for five pens of the originator drugs.