Innoviva builds in infectious diseases with La Jolla Pharma buy
News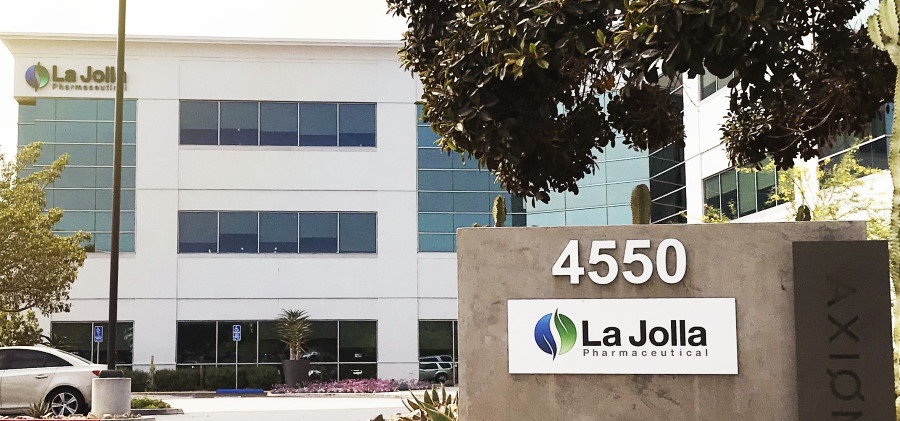 La Jolla Pharmaceuticals' dreams of building a lucrative business from its stable of drugs used in infectious diseases never really paid off, and the company has now sold itself to royalty and asset management firm Innoviva in a deal valued at $149 million.
The deal centres on La Jolla's lead product Giapreza (angiotensin II), used to increase blood pressure in adults with septic shock, and antibiotic Xerava (eravacycline) for complicated intra-abdominal infections (cIAIs), approved by the FDA in 2017 and 2018, respectively.
La Jolla had high hopes for Giapreza in particular, amid forecasts that sales could reach $500 million or more, but the product has never really taken off. Last year it brought in just $33 million, well shy of expectations.
Giapreza was unable to release the grip on the market of rival therapy Vasostrict (vasopressin) from Endo Pharma, which made more than $900 million last year thanks to rising use in patients hospitalised with COVID-19.
However, with lower-cost generics of Endo's drug now reaching the market, Giapreza is facing even more competitive pressure.
Xerava, meanwhile – acquired by La Jolla as part of a $59 million takeover of Tetraphase Pharma in 2020 – was always going to a small product as, like most new antibiotics, it is reserved for use in resistant infections. Sales came in at just over $10 million last year, whereas at launch some analysts were predicting it could become a $250 million-plus product.
La Jolla has been able to keep its cash reserves fairly constant at around $46 million each quarter, but there's no disguising that it has been struggling.
The failure of a key pipeline drug to treat iron overload in beta thalassaemia patients in 2019, and an aborted attempt to bring a malaria drug to market a year later, have left the company with slow-growing commercial products and little coming through the pipeline.
CEO Larry Edwards said the Innoviva deal "provides our stockholders with immediate value at a compelling premium".
For Innoviva, the acquisition builds its presence in anti-infectives, an area the company had previously bought into with the takeover of AstraZeneca spinout Entasis Therapeutics and its late-stage antibiotic candidate SUL-DUR for serious infections caused by the pathogen Acinetobacter baumannii.