Indivior stung by fraud charges over US marketing
News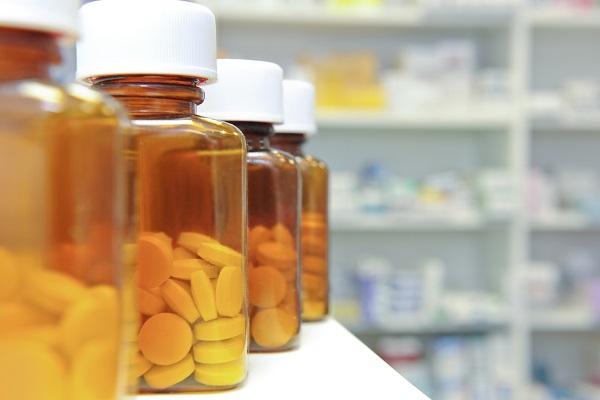 Shares in UK drugmaker Indivior have gone into freefall after it was charged by the US Department of Justice for fraudulently marketing its opioid addiction treatment.
The Department of Justice (DoJ) has accused the company of running "an illicit nationwide scheme to increase prescriptions of Suboxone Film (sublingual buprenorphine/naloxone), an opioid drug used in the treatment of opioid addiction," prompting the company to issue an extensive rebuttal of the charges.
The lawsuit is seeking at least $3 billion in fines, which analysts at Stifel suggest could be enough to put the company out of business.
Manufacturers of opioid analgesics are facing thousands of lawsuits in the US over allegations they helped contribute to the opioid abuse epidemic sweeping the country, but Indivior's case is remarkable as it involves a drug to treat addicts.
The accusations come after a torrid few months for Indivior – formerly known as Reckitt Benckiser Pharma – in which it suffered a major defeat in the US courts over patent protection for Suboxone Film, opening the door to early generic competition for the drug.
It accounted for the bulk of Indivior's $1bn fiscal 2018 sales, and while the firm has tried to diversify with the launch of newer products – notably a new schizophrenia therapy – those efforts are still in the early stages.
The DoJ indictment alleges that Indivior "obtained billions of dollars in revenue from Suboxone Film prescriptions by deceiving health care providers and health care benefit programs into believing that Suboxone Film was safer, less divertible, and less abusable than other opioid-addiction treatment drugs."
Indivior "lacked any scientific evidence to support those claims," it continues in the indictment, which charges Indivior with conspiracy to commit wire fraud, mail fraud, and healthcare fraud.
The DoJ also claims the UK company discontinued an older tablet formulation of Suboxone after Suboxone was approved in order to frustrate the development of generics that could have provided a cheaper alternative to Suboxone Film.
In response, Indivior said the DoJ's action is "wholly unsupported by either the facts or the law," adding it will contest the case vigorously and will "look forward to the full facts coming out in court."
It also said it had made numerous attempts to reach a settlement with the DoJ in recent years, and had cooperated fully with the US authorities in having "handed over millions of pages of documents and spent extensive time explaining the company's operations to the department."
Shares in Indivior's former parent Reckitt Benckiser were also under pressure, as it has admitted it could incur liabilities from the case. It said in its annual report it had set aside $400 million against that eventuality.