Immunocore claims first-ever FDA approval for TCR cancer therapy
News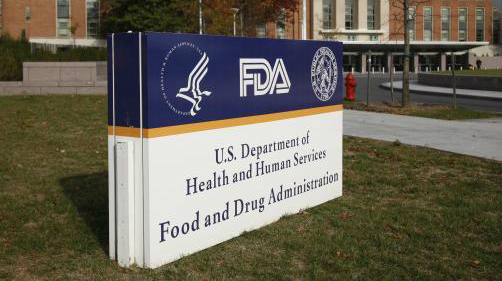 Immunocore has secured a piece of biotech industry history, becoming the first company to get an FDA approval for a cancer therapeutic based on T cell receptor (TCR) technology.
The US regulator cleared the company's lead TCR Kimmtrak (tebentafusp; formerly IMCgp100) – a bispecific T cell engager (BiTE) that consists of a soluble TCR targeting gp100 expressed on cancer cells fused to a protein that binds CD3 receptors on lymphocytes – as a treatment for unresectable or metastatic uveal melanoma.
As well as being the first TCR, it also becomes the first BiTE drug to be approved to treat a solid tumour, and the first approved therapy for uveal melanoma – a form of cancer affecting the eye, according to Immunocore.
Adding to that trio of firsts, Kimmtrak also got the green light from the FDA around a month earlier than expected, which won't harm its chances of achieving what the Oxford, UK-based biotech has suggested could eventually be blockbuster sales.
At the moment the only other BiTE to reach the US market is Amgen's CD19-targeting Blincyto (blinatumomab), which has been approved for various types of leukaemia and made $340 million in sales in the first nine months of 2021.
The pivotal IMCgp100-202 trial of Kimmtrak that supported its FDA approval showed a one-year overall survival rate of 73% in uveal melanoma patients treated with Immunocore's drug, compared to 58% in a group receiving standard-of-care – generally off-label immune checkpoint inhibitors used for other forms of melanoma like Merck & Co's Keytruda (pembrolizumab) and Bristol-Myers Squibb's Yervoy (ipilimumab) or chemotherapy.
"Every year in the US, hundreds of people are diagnosed with metastatic uveal melanoma who, until now, had no approved treatment options," said Immunocore chief executive Bahija Jallal.
"Kimmtrak is the first therapy to demonstrate a survival benefit to patients with this disease and we are focused on making [it] available as quickly as possible," he added.
The IMCgp100-202 trial result was not only a milestone for uveal melanoma, but also cancer immunotherapies in general, as it was the first pivotal study to show clear superiority over PD1/PD-L1 inhibitors in solid tumours.
It's also a key endorsement of Immunocore's ImmTac TCR platform, which can be modified to target antigens other than gp100. Next up are candidates targeting MAGE-A4 and PRAME, which are in early-stage clinical testing for other solid tumours.
Immunocore says it will launch Kimmtrak within weeks, and it is also under regulatory review in the EU, UK, Canada and Australia.
It will be the UK biotech's first commercial product, coming more than 14 years after it spun out of the UK subsidiary of Germany's Medigene.