Immunicum shares fall despite "fantastic" kidney cancer data
News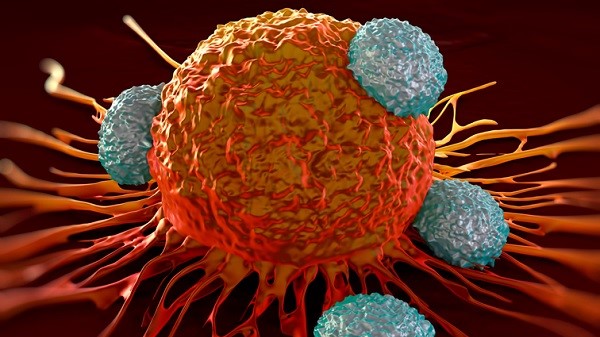 Shares in Swedish biotech Immunicum dipped sharply after it reported phase 2 results with its lead dendritic cell therapy today, despite its insistence that the data was positive.
The phase 2 MERECA trial looked at the combination of Immunicum's ilixadencel with Pfizer's targeted drug Sutent (sunitinib) in patients with advanced renal cell carcinoma, with the company trumpeting complete tumour responses in five patients in the combination group (11%), compared to just one (4%) with Sutent alone.
Investors appeared to be disappointed by MERECA's failure to show an impact with the cell therapy on overall survival however, and shares in Immunicum fell almost 16% on the Stockholm stock exchange after the announcement.
The problem for Immunicum was there were two primary endpoints for the trial, and neither was the response rate. The protocol lists overall survival in medium- and high-risk RCC patients, and the survival rate 18 months after randomisation to the two treatment groups.
The biotech said in a statement that "due to extended patient survival above 60% in both the treatment and control arms at 18 months, median overall survival has not yet been reached."
It insists that the response rate data warrants the continued clinical development of ilixadencel in RCC – the most common form of kidney cancer – as well as "other solid tumour indications."
What spooked investors though was that the Sutent control arm seemed to do better than ilixadencel, with an overall survival rate of 66% at 18 months versus 63% for the cell therapy and no clear sign of divergence in the survival curves.
Chief executive Carlos de Sousa described the data as "fantastic" and "very positive" on a conference call to discuss the results, pointing out that the patients had very advanced kidney cancer that had spread in the body and yet five of them completely got rid of their tumours.
He also stressed this was an exploratory result and the data will continue to mature over the coming months, and Immunicum is hopeful that an overall survival advantage will be shown at the next data assessment in six months' time. Thereafter the data will be looked at half-year intervals for several years.
Meanwhile the safety profile of the dendritic cell therapy also supports the move to "the next step, which will be a pivotal study," said de Sousa.
Ilixadencel is based on activated dendritic cells harvested from healthy volunteers that is described by Immunicum as an "off-the-shelf cancer immune primer."
It is administered by injection directly into tumours and is thought to generate an inflammatory response that in turn stimulates a cell-killing immune response by T cells.
The therapy is also in clinical trials in liver cancer and gastrointestinal stromal tumours in combination with targeted kinase inhibitor drugs. Following after are preclinical studies in combination with checkpoint inhibitors in gastric, head and neck, and non-small cell lung cancer.