Illumina defeats FTC bid to dismantle Grail takeover
News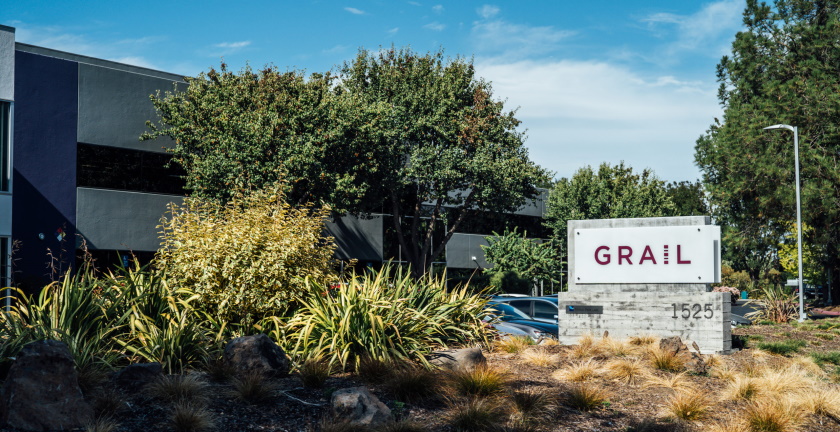 A judge in the US has ruled in favour of Illumina in a dispute with the Federal Trade Commission (FTC) over its multibillion-dollar takeover of cancer diagnosis specialist Grail, which had been challenged on the grounds it could create a monopoly.
The FTC, as well as antitrust authorities in the EU, filed objections to the merger, which would bring Grail back into Illumina after being spun out of the group a few years earlier, arguing that it would slow down the development of multi-cancer early detection tests (MCEDs) in the US and make them more expensive.
The DNA sequencing giant ignored those objections and closed the deal last September, regaining control of Grail's much-trumpeted Galleri liquid biopsy platform, which can be used to diagnose cancer using a blood test rather than a tissue biopsy.
Galleri works by detecting chemical changes in fragments of cell-free DNA (cfDNA) that leak from tumours into the bloodstream. Illumina equipment is used to analyse DNA in blood samples, and - as the dominant player in this category - the FTC was concerned that it could squeeze other liquid biopsy developers out of the emerging market.
In an attempt to downplay those concerns, the company has said it would guarantee access to its sequencing services for existing clinical oncology customers, and also reduce its prices.
FTC administrative law judge (ALJ) Michael Chappell "rejected the FTC's position that the deal would adversely affect competition in a putative market for [MCED] tests," said Illumina in a statement.
"Reuniting Illumina and GRAIL will transform the detection and treatment of cancer by facilitating widespread, affordable access to GRAIL's life-saving Galleri test," added the company's chief executive, Francis deSouza.
It's not the end of the story, as the FTC can appeal the decision, and in the meantime Illumina still has to plead its case with the European Commission.
In July, the company was unsuccessful in its attempt to prevent an antitrust review of the merger in the EU, after a court rejected its argument that the Commission had no jurisdiction over the deal because Grail does not currently have a commercial presence within the bloc.
Illumina said at the time that it would appeal the EU General Court ruling, which would elevate it to the Court of Justice, the highest in the EU.
"As we've stated from the outset, this transaction is procompetitive, will advance innovation, lower healthcare costs, and save lives," said Charles Dadswell, Illumina's general counsel.
"We are pleased that, after considering the evidence, the ALJ has reached the same conclusion," he added.
Last year, NHS England started the largest ever clinical trial of Galleri, which aims to diagnose dozens of different forms of cancer before symptoms appear. Results are due in 2023.