New Huntington's drug granted priority designation
News
Roche's treatment for Huntington's disease has received a priority designation by the European regulator, sparking hope that a cure may be in the pipeline.
The European Medicines Agency (EMA) granted PRIME (PRIority MEdicines) designation for Roche's investigational medicine (RG6042) for the treatment of people with Huntington's disease.
This designation means that the EMA supports the development of the drug to target an unmet need, speeding up evaluation so that patients can benefit as soon as possible.
Huntington's disease is currently incurable. It is a rare, devastating hereditary condition that progressively causes the nerve cells in the brain to break down. This deterioration severely affects the person's thinking and mobility, which has a negative impact on their lives and those around them as they lose function and undergo cognitive and personality changes, alongside physical challenges.
[caption id="attachment_30156" align="alignleft" width="119"]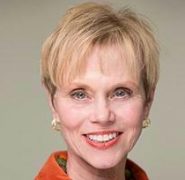 Roche's Sandra Horning[/caption]
Sandra Horning, Roche's chief medical officer and head of global product development, said, "We are very pleased that the European Medicines Agency has granted PRIME designation for RG6042, as there is an urgent medical need to find treatment options for families affected by Huntington's disease.
"Preliminary data on RG6042 were the first to show that levels of toxic mutant huntingtin protein can be lowered in adults with Huntington's disease, and we are working closely with the EMA and other health authorities to initiate a global phase 3 study as soon as possible."
The drug is a second-generation modified antisense oligonucleotide (ASO) designed to reduce the production and levels of the mutant huntingtin protein (mHTT) by targeting the relevant genetic material (mRNA).
RG6042 is the result of a collaboration between Roche and Ionis Pharmaceuticals. It is currently the most advanced compound in clinical development to target the toxic mHTT.
Roche plans to carry out a phase 3 study in which it will evaluate how RG6042 works in a larger patient population, assessing its safety profile and seeing if it can slow the progression of the disease in adults.
Huntington's disease is the most common monogenic neurological disorder in the developed world, affecting around 8,000 people in the UK. Sufferers usually start to experience symptoms between the ages of 30 and 50, with the condition often fatal after a period of up to 20 years.