Amjevita, first Humira biosimilar approved – but no launch yet
News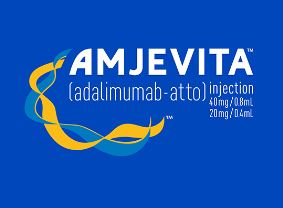 Amgen has secured a landmark US approval for the first ever biosimilar of AbbVie's Humira, the $14 billion a year blockbuster which is the world's bestselling medicine.
The news came on Friday of the approval of Amjevita, Amgen's copy of adalimumab, and only the fourth biosimilar to be approved in the US. The FDA has approved it across six different indications, helping it match Humira's licensed uses.
However US doctors and patients won't be seeing a cut-price version of the inflammatory diseases blockbuster for some time yet; the earliest date for a launch would be March 2017, but AbbVie is attempting to make this wait much longer.
Amgen must abide by a 180 day notice period, which would delay the launch until March, but AbbVie is suing the firm, claiming Amjevita infringes no fewer than 10 of its patents.
Even if this defence proves unsuccessful, AbbVie also plans to challenge on another even bigger tranche of allegedly infringed patents, 51 in total.
Analysts say against this background, Amgen is unlikely to launch Amjevita 'at risk' before the legal challenges are resolved.
This means AbbVie will have more time to prepare itself for the inevitable, though it insists that it will maintain exclusivity until 2022.
Other companies preparing their own Humira biosimilars are Novartis' Sandoz unit, and Baxalta's partnership with Momenta Pharmaceuticals. Samsung Bioepsis is working with Merck in the US and Biogen in Europe, and submitted its adalimumab copy accepted by the EMA in July.
While Humira's revenues have yet to be breached, other drugs in the TNF-inhibitor class are falling to biosimilar competition, including Pfizer's Enbrel and Janssen's Remicade. Celltrion and Pfizer's Inflectra was the first anti-TNF biosimilar approved in the US in April this year, but hasn't yet been launched, because of similar patent battles. A US court invalidated Janssen's patent in August, and now Celltrion and Pfizer could be set to launch the product in October.