Hemab raises $135m for rare bleeding disorder trials
News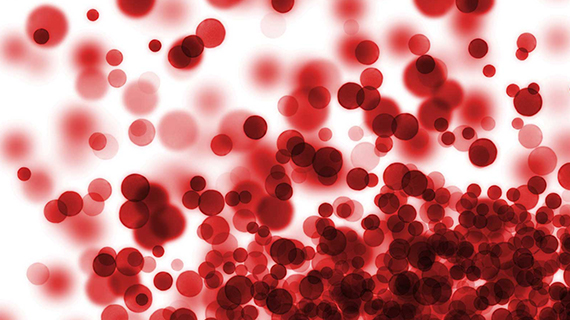 Biotech start-up Hemab – chaired by former Alnylam chief executive John Maraganore – has raised $135 million to fund clinical trials of its first two therapies for rare bleeding disorders.
Proceeds from the second-round financing will be used to move its lead programme for Glanzmann thrombasthenia (GT), currently in phase 1/2 testing, into a pivotal clinical trial, according to the biotech, which is led by Benny Sorenson, who used to lead Alnylam's clinical research operations.
Some of the cash is also earmarked for Hemab's second programme in clotting disorder von Willebrand disease (VWD), which is due to start a phase 1/2 trial shortly, according to Hemab, which is based in the US and Denmark.
The round was led by Access Biotechnology, with new investors Deep Track Capital, Avoro Ventures, Invus, Rock Springs Capital, and Maj Invest Equity, joining in along with current backers Novo Holdings, RA Capital Management, and HealthCap. It follows a $55 million Series A in 2021.
"Strong investor confidence – in this case, an upsized round and more than $200 million in demand – is a testament to the expertise of the Hemab team, their validated scientific approach, and the opportunity to bring long-overdue innovation to patients living with severe bleeding and thrombotic diseases," said Maraganore.
GT is a very rare bleeding disorder – affecting around one in a million individuals worldwide – that leads to prolonged or spontaneous bleeding starting from birth.
It is caused by lack of functional integrin alpha 2b beta 3, and is currently managed with acute doses of recombinant Factor VIIa (FVIIa) replacement therapies, such as Novo Nordisk's NovoSeven, platelet transfusions, and antifibrinolytic therapies like aminocaproic acid and tranexamic acid.
Hemab's drug candidate HMB-001 is a bispecific antibody that binds to and stabilises endogenous FVIIa on one arm and the transmembrane protein TLT-1 on activated platelets with the other. Bringing the clotting factor into proximity with platelets aims to restore clot formation.
The first GT patient was dosed with the drug as a prophylactic treatment for bleeds last month in the UK, with additional subjects in the US and other European countries due to be recruited in the coming months. Results are due in the second half of the year.
Hemab's VWD therapy, dubbed HMB-VWF, is designed as a prophylactic treatment for the VWD types 1 and 2, inherited conditions that lead to uncontrolled bleeding. Type 1 is the mildest and most common type, while type 2 is a little more severe, but less debilitating, than type 3. The incidence of all three types is around 125 per million people.
VWD can be treated with injections of recombinant von Willebrand factor (VWF), sold as Vonvendi by Takeda and approved by the FDA last year, or plasma-derived products.
Hemab has set itself the target of having five drug candidates in clinical trials by 2025.