HDL Therapeutics eyes public listing in $480m SPAC deal
News
US medical device company HDL Therapeutics is aiming to list on the Nasdaq via a merger with Swiftmerge Acquisition, a special purpose acquisition company (SPAC).
The combined company would have a value of $480 million, with additional financial muscle to help roll out HDL Therapeutics' PDS-2 system, an already-approved medical device therapy designed to shrink atherosclerotic plaques in patients genetically predisposed to cardiovascular disease.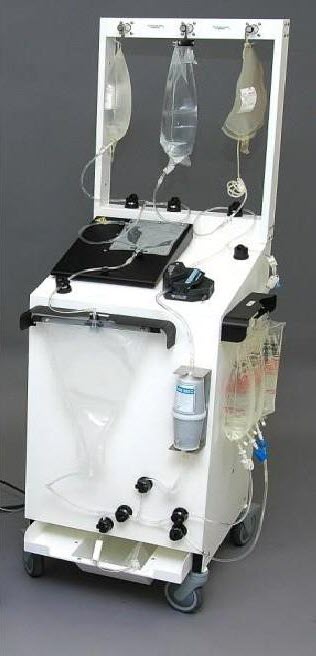 The device was approved in 2020 to reduce plaque build-up in the coronary arteries of patients with homozygous familial hypercholesterolemia (HoFH), a serious and life-threatening genetic condition that causes high cholesterol and early heart disease.
The PDS-2 system treats patients' own plasma to remove harmful LDL cholesterol and triglycerides and enrich it with HDL particles, which can absorb cholesterol in the blood and carry it back to the liver.
Clinical trials with the device show that it can reduce the build-up of atheromatous plaques in coronary arteries and can cause them to get smaller. In the FDA's approval notice for PDS-2, it notes that, in a study looking at 16 plaques in six HoFH patients, 11 of them (69%) saw a reduction in total size. Treatment also reduced the build-up of plaque by 18% in coronary arteries after seven weeks.
Along with HoFH, HDL Therapeutics is also developing PDS-2 for other cardiovascular applications, as well as neurovascular conditions like stroke.
The company said that the proceeds from the SPAC merger and access to public sources of capital will allow the company to start commercialising the device in earnest for HoFH, and continue its development for other conditions associated with the build-up of atherosclerotic plaques. Ultimately, the goal is to "treat large patient populations with a biologic formulation."
"We are thrilled to partner with Swiftmerge and hope to bring our groundbreaking treatment to appropriate patients around the world," said Michael Matin, HDL Therapeutics' chairman and chief executive.
"Our treatment has the potential to benefit countless lives, with the hope of one day eradicating coronary atherosclerosis as we know it," he added.
The merger is expected to complete in the fourth quarter and would leave the combined company with around $104 million in gross proceeds, consisting of around $24 million in cash held in Swiftmerge's trust account and $80 million in new financing.
Pharmacological approaches to raising HDL cholesterol have centred mainly on a class of medicines known as CETP inhibitors, but these have all failed to make it through to market due to safety issues or insufficient efficacy.