GSK hepatitis B hope bepirovirsen heads for phase 3 test
News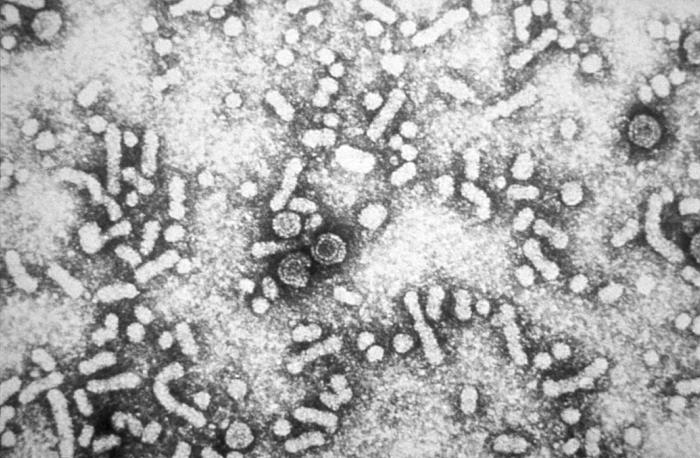 An antisense drug in development at GSK has shown further activity against hepatitis B virus (HBV) in a mid-stage trial, setting up a phase 3 assessment next year to see if it could offer a "functional cure" for the widespread disease.
Interim results from the phase 2b B-Clear showed that bepirovirsen reduced levels of hepatitis B surface antigen (HBsAg) and HBV DNA after 24 weeks' treatment to below the lower limit of detection in people with chronic hepatitis B, raising hopes that it could offer permanent cure, allowing safe termination of antiviral therapy.
Final results from the are due to be presented at a medical meeting later this year, said GSK in a statement.
HBV affects almost 300 million people worldwide, according to GSK, and while drugs to treat it are available – such as Gilead's polymerase inhibitor Viread (tenofovir) – there is still no curative treatment.
The hope is that bepirovirsen – also known as GSK3228836 – could fill that void for patients in whom the disease becomes chronic. The drug is designed to target viral DNA directly, which could give it a chance of targeting all traces of the virus in the body.
Most people are able to shake off HBV infection over time, with drug therapy reducing vial levels to the extent that the immune system can keep the virus under control. However, in a majority of children and a minority of adults, HBV infection can become chronic and lead to cirrhosis as well as liver cancer, whilst also allowing transmission of the virus to others.
Chronic HBV kills around 900,000 people every year, said GSK. The company's head of development, Chris Corsico, said that bepirovirsen has the potential to become a "transformative" therapy for the disease.
The drugmaker plans to start a phase 3 trial of bepirovirsen as a monotherapy in the first half of next year, and is also exploring use of the drug in combination with current therapies including pegylated interferon (PegIFN) and its experimental immunotherapies.
GSK licensed the drug from longstanding partner Ionis as part of a two-drug deal in 2019, paying $25 million upfront with milestone payments taking the value of the deal up to $262 million.
Analysts at William Blair have suggested that the market for an HBV cure could be around the same size as for hepatitis C virus, which peaked at around $10 billion a year but was a short-lived bonanza with sales falling sharply as the pool of eligible patients reduced.
GSK meanwhile has previously suggest that the HBV therapy could collectively achieve sales of more than £2 billion ($2.45 billion) at peak, part of a new wave of therapies that it reckons could add £20 billion to its top-line by 2031.
Potential rivals to the drug include Roche/Dicerna's DCR-HBV and Johnson & Johnson/Arrowhead's ARO-HBV, which are both also in mid-stage testing.