GSK fires former R&D chief Slaoui after sexual harassment allegation
News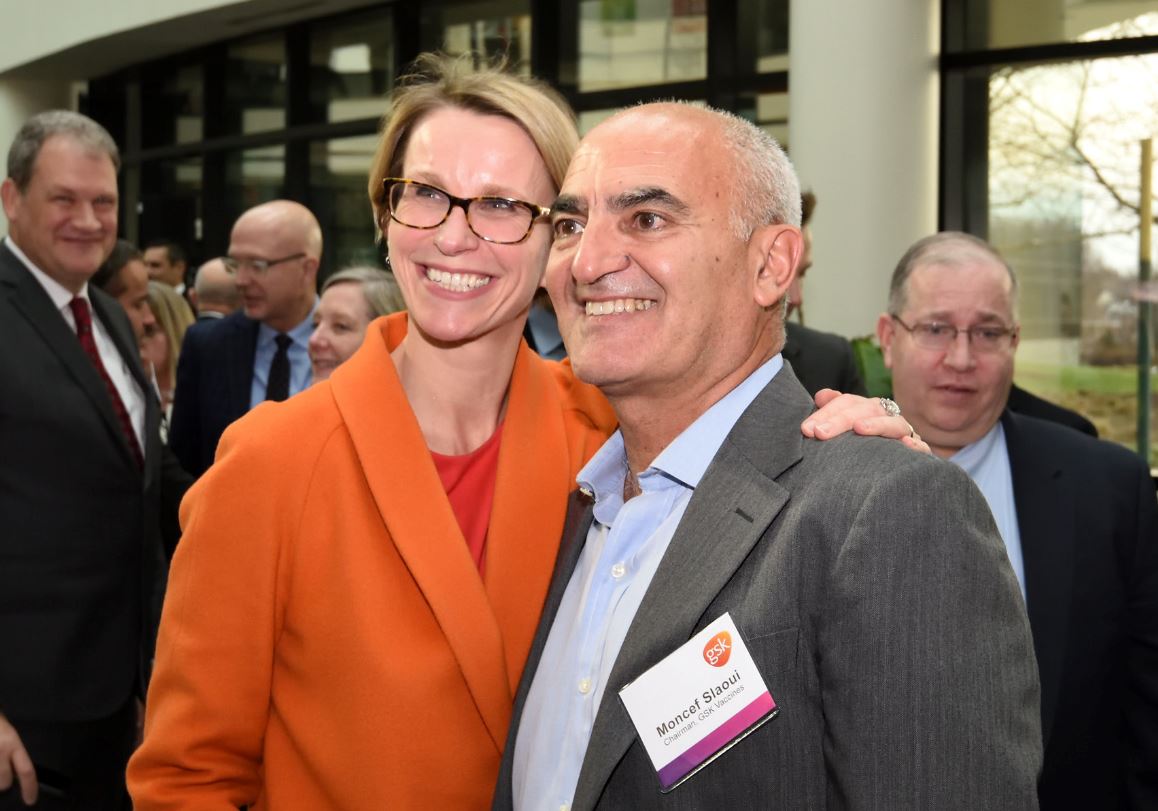 GlaxoSmithKline has fired its former research boss Moncef Slaoui from the board of Galvani Bioelectronics, a company it majority owns, after an internal investigation found he sexually harassed a female employee.
Slaoui is noted for his work with Operation Warp Speed, the COVID-19 vaccine project launched by the Trump administration, where he was scientific head until he stepped down in January.
But he made his name at GSK, where he worked for 30 years, and led the firm's vaccine arm before stepping down in 2017.
In a statement yesterday, GSK's board said that Slaoui's dismissal was effective immediately, a decision triggered by a letter received last month from an employee containing allegations of sexual harassment.
CEO Emma Walmsley has sent a note to employees saying she is "shocked and angry" at the investigation's findings.
She said the company will be renaming the company's US Slaoui Center for vaccines research in Maryland, which he is pictured opening with Walmsley.
The events occurred several years ago and GSK hired an independent legal firm to launch an investigation, which is still ongoing but has "substantiated" the allegations.
While GSK provided no details of the allegations it said that his behaviours are "wholly unacceptable".
The company added: "They represent an abuse of his leadership position, violate company policies, and are contrary to the strong values that define GSK's culture.
"The company expects everyone at GSK to behave in accordance with its values, especially its leaders where its standards are the highest.
"Sexual harassment and any abuse of leadership position are strictly prohibited and will not be tolerated."
Chistopher Corsico, senior vice president of development at GSK and Galvani board member has been appointed as its chair.
Slaoui said in a statement that he will "take a leave of absence" from his current professional responsibilities to focus on his family.
He added: "I have the utmost respect for my colleagues and feel terrible that my actions have put a former colleague in an uncomfortable situation.
"I would like to apologise unreservedly to the employee concerned and I am deeply sorry for any distress caused.
"I would also like to apologise to my wife and family for the pain this is causing.
"I will work hard to redeem myself with all those that this situation has impacted."
Slaoui was last month appointed to lead research at the new mega-biotech Centessa, which has not yet commented on the events.
He is also a partner in Medicxi, the investor that was instrumental in setting up the business.
Galvani focuses on biolectronic medicines that harness electrical signals in the body to treat chronic diseases like asthma, arthritis and gastrointestinal diseases.
It was co-founded by Google's life sciences division Verily and GSK in 2016.
Feature image courtesy of the Maryland State Archives