First monkeypox deaths outside Africa recorded
News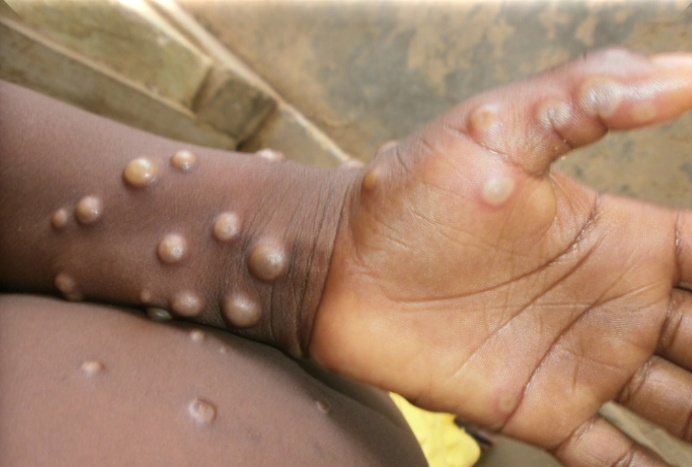 Monkeypox has claimed the first lives outside Africa – one in Brazil and another two in Spain – although the World Health organization (WHO) has said the outbreak remains "containable."
More than 18,000 cases of monkeypox from 78 countries have been reported to the WHO, said WHO director general Tedros Adhanom Ghebreyesus last week, with more than 70% of cases identified in Europe and 25% in the Americas. That is a scale of outbreak never before encountered with the virus.
As of 22 July, there had been five reported deaths among the current outbreak, with around 10% of all cases requiring admission to hospital, mainly to manage the pain caused by the disease. The WHO formally declared monkeypox an emergency last week.
Dr Tedros said however that the outbreak "can be stopped, if communities and individuals inform themselves, take the risks seriously, and take the steps needed to stop transmission and protect vulnerable groups," he added.
The deaths are a reminder however that even though most monkeypox infections are mild, some can be serious, particularly in vulnerable people.
https://twitter.com/DrTedros/status/1552382934300200960
The Brazilian fatality occurred in a man with lymphoma and a weakened immune system. Details are scant on the Spanish deaths, although one is reported to have been caused by encephalitis, a possible complication of monkeypox infection. Meanwhile, there are unconfirmed reports of a possible death in india.
On Friday, the FDA said it was taking several steps in response to the outbreak, including starting to distribute supplies of manufactured doses of Bavarian Nordic's Jynneos vaccine, shortly after approving additional capacity to produce the shot.
It has previously also granted "compassionate use" access to Siga Technologies's antiviral Tpoxx (tecovirimat), which is approved for smallpox but not monkeypox in the US. It is however cleared for both diseases in Europe.
"The FDA has been closely tracking reports of monkeypox transmissions in the US with our federal public health partners and coordinating preparedness efforts accordingly," said agency chief Robert Califf.
"We understand that while we are still living with COVID-19, an emerging disease may leave people feeling concerned and uncertain, but it's important to note that we already have medical products in place, specifically an FDA-approved vaccine…and an FDA-cleared diagnostic test."
Monkeypox causes symptoms similar to but milder than smallpox, typically beginning with fever, headache, muscle aches and exhaustion. It is transmitted to people from various wild animals, such as rodents and primates, and is usually a self-limiting disease with symptoms lasting from two to four weeks.