Filing beckons as Lynparza hits the mark in adjuvant breast cancer
News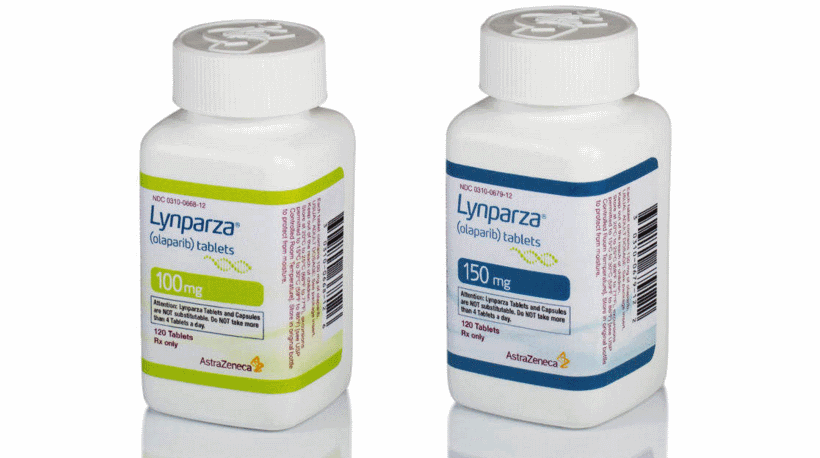 AstraZeneca's PARP inhibitor Lynparza has shown a clinical benefit when given as an adjuvant for early breast cancer, according to the data monitoring body for the phase 3 OlympiA trial. 
At an interim analysis, Lynparza (olaparib) reduced recurrence of disease compared to placebo in women with BRCA-mutated, HER2-negative breast cancer after surgery and chemotherapy to remove the tumour.
The study met the primary objective of extending invasive disease-free survival (iDFS) compared to the control group, according to OlympiA's independent data monitoring committee.
AZ's drug – partnered with Merck & Co/MSD – is already the most widely-used drug in the PARP inhibitor class, and the new results extend its lead over rivals like Clovis Oncology's Rubraca (rucaparib), GlaxoSmithKline/Tesaro's Zejula (niraparib) and Pfizer's Talzenna (talazoparib).
Lynparza has been approved as a second-line treatment for BRCA-mutated, HER2-negative breast cancer after chemotherapy since 2018, on the strength of the OlympiaD trial, but the new data could allow the drug to be used in earlier-stage patients if it supports regulatory approvals.
OlympiA will continue to compare adjuvant Lynparza to placebo on overall survival and distant disease-free survival, said AZ in a statement. It has previously said it hopes to be able to file for approval of the drug in adjuvant breast cancer in the second half of this year.
Around 2.3 million women were diagnosed with breast cancer worldwide in 2020, and BRCA mutations are found in approximately 5% of them.
"The most common cause of hereditary breast cancer is an inherited mutation in the BRCA1 or BRCA2 genes which also may cause the disease to develop at a significantly earlier age than is usual," commented OlympiA's global chair Andrew Tutt of the Institute of Cancer Research and Kings College London in the UK.
The study "has allowed us to go beyond using genetic testing to identify patients who are at risk of this disease and explore the potential of Lynparza to prevent disease recurrence for these patients", he added.
The PARP inhibitor is one of a trio of new blockbuster cancer drugs – along with lung cancer therapy Tagrisso (osimertinib) and immuno-oncology therapy Imfinzi (durvalumab) – that are at the heart of AZ's return to sales growth after a long period marked by patent expiries and generic competition.
Also approved to treat ovarian, prostate and pancreatic cancer, Lynparza brought in $1.8 billion in sales for AZ last year, while Merck booked $725 million from the drug.
Among its competitors, Zejula made around $470 million and Rubraca $164 million while Talzenna is not yet a sufficiently big seller to warrant sales being broken out in Pfizer's financial results.
Later this year, AZ and Merck are waiting for a data readout in first-line castration-resistant prostate cancer, which could extend use of the drug from its current role as a second-line therapy after chemo. If positive, that could also extend AZ and Merck's lead over their rivals.