FDA panel backs Ardelyx CKD drug, despite agency concerns
News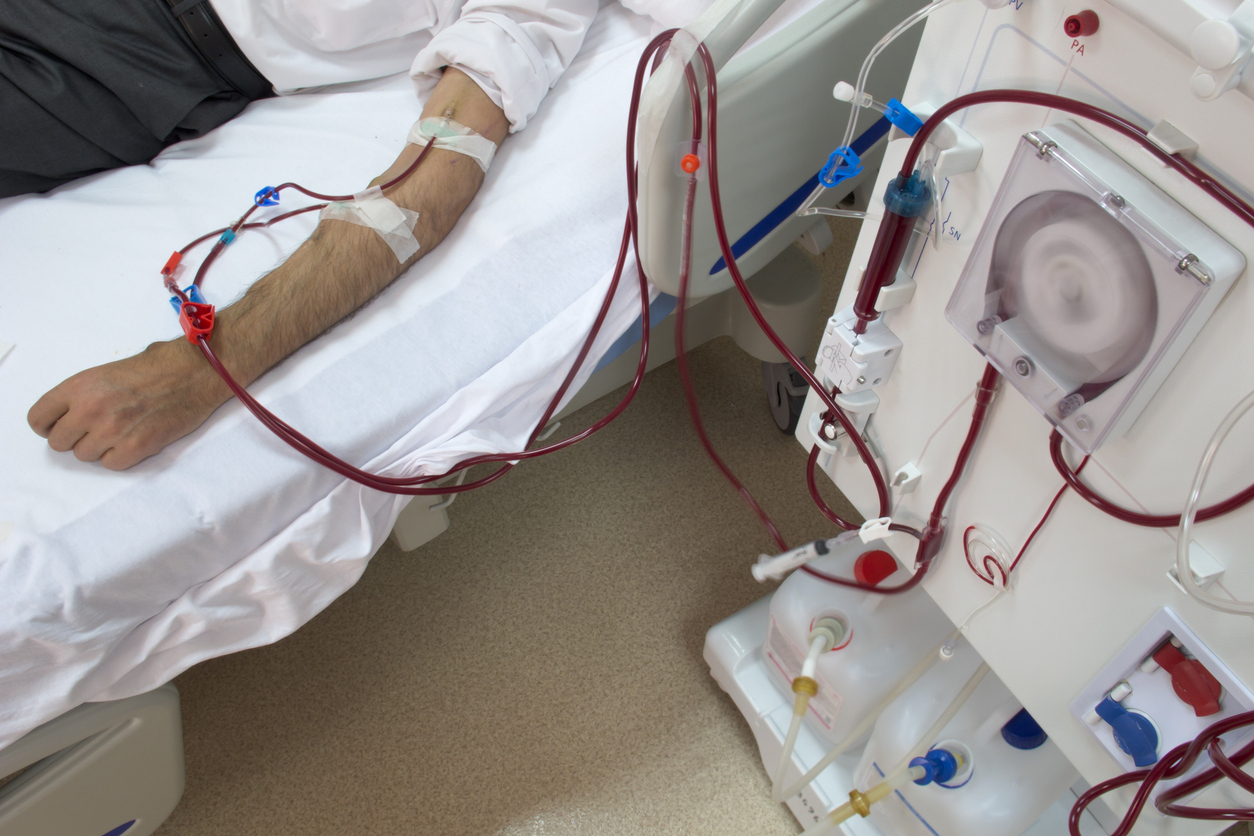 While the FDA seems to remain sceptical about the clinical benefits of Ardelyx's chronic kidney disease (CKD) therapy Xphozah – having rejected its marketing application in 2021 – its advisors are more confident about the drug.
The Cardiovascular and Renal Drugs Advisory Committee (CRDAC) voted yesterday by nine to four that the benefits of Xphozah (tenapanor) outweigh its risks when given as a monotherapy to treat high phosphate levels in the blood in adults with CDK who are on dialysis.
The panel also voted by 10 to two, with one abstention, that it is safe to use in combination with conventional phosphate binder drugs, the only approved therapy for hyperphosphataemia. Xphozah works in a different way, blocking absorption of phosphate in the gut.
High phosphate levels in the blood (hyperphosphataemia) is a common complication of CKD, particularly affecting patients on dialysis. In severe cases, it can cause bone and muscle problems as well as increase the risk of heart attacks and strokes.
The positive assessment by the FDA's advisors runs somewhat counter to the agency's own take on the NHE3 inhibitor. Briefing documents published ahead of the meeting suggest it still has concerns about the efficacy of Xphozah, particularly that the magnitude of its effect is less than with binder drugs like sevelamer.
The advisory committee was convened because Ardelyx launched an appeal against the FDA's issuance of a complete response letter (CRL) for Xphozah last year, which asked the company to carry out another clinical trial to show a greater effect on hyperphosphataemia, or a clinical endpoint associated with excess phosphate in dialysis patients.
Ardelyx said the Office of New Drugs is now expected to provide a response to its appeal within 30 days.
Analysts have previously projected several hundred million dollars in annual peak sales for Xphozah, as an alternative to current drugs that offers a lower daily pill burden, and as a combination therapy for patients struggling to reduce phosphate despite treatment.
Tenapanor is already sold by Ardelyx for irritable bowel syndrome with constipation – under the brand name Ibsrela – an indication that was approved by the FDA in 2019 and is currently bringing in quarterly revenues of around $5 million.
News of the positive CRDAC votes pushed Ardelyx's share price up 67%, in after-hours trading as its stock was paused yesterday in anticipation of the advisory committee deliberations.
"[The] vote by the CRDAC is a promising development for the chronic kidney disease community, as patients continue to struggle to control serum phosphorus levels despite use of currently available therapies, which are all limited to the phosphate binder class," said Mike Raab, Ardelyx' president and chief executive.
"We are confident that the data from three phase 3 clinical trials involving more than 1,200 patients support the approval of Xphozah in the US," he added.