FDA grants full approval for Roche/AbbVie's Venclexta in AML combination therapies
News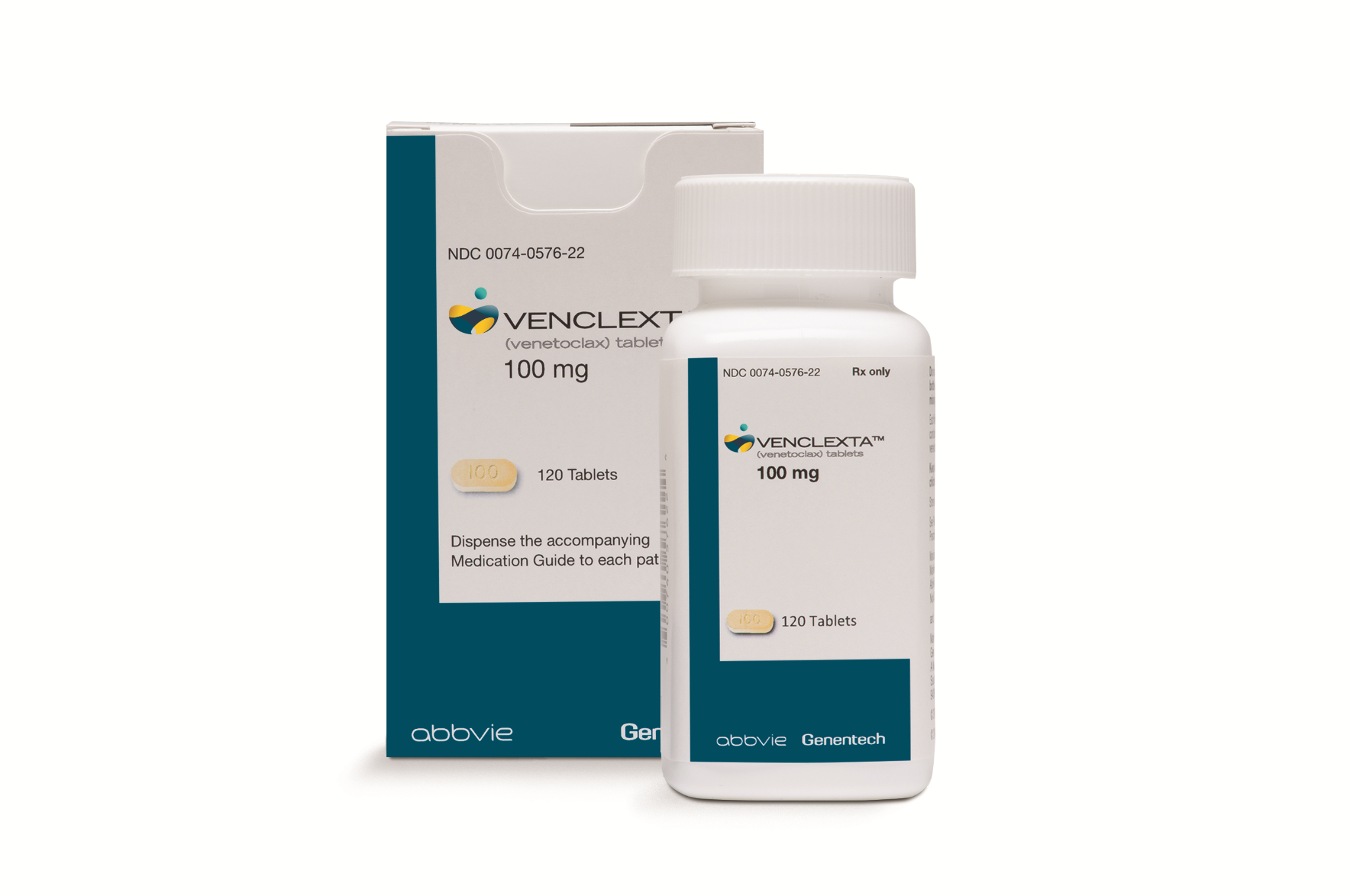 Combination therapies involving Roche and AbbVie's cancer drug Venclexta have been formally approved by the FDA in acute myeloid leukaemia, following supportive data from late-stage studies.
The combination therapies had previously been marketed following accelerated approval in November 2018 on the basis of early stage results.
But accelerated approval is only a temporary measure and manufacturers must provide confirmatory survival and safety data from large trials so drugs can remain on the market in the long term.
The FDA's approval covers use of Venclexta (venetoclax) in combination with azacytidine, or decitabine, or low-dose cytarabine (LDAC) for newly diagnosed AML in adults 75 years or older, or who have comorbidities preventing intensive induction chemotherapy.
The drug's US label also covers certain patients with chronic lymphocytic leukaemia, including a chemotherapy-free regimen for previously untreated patients.
Approval of the combination therapies is based on the results of two phase 3 studies, VIALE-A and VIALE-C.
Overall survival from the 431-patient VIALE-A trial showed Venclexta plus azacitidine significantly reduce risk of death by 34% compared with azacytidine alone, with a median overall survival of 14.7 months compared with 9.6 months in the control group.
Those treated with Venclexta had significantly higher rates of complete remission with 37% achieving this compared with 18% in those treated with azacitidine alone.
Results of the trial have led to the combination being included in guidelines for treatment of AML by the US National Comprehensive Cancer Network.
The most frequent serious adverse reactions reported in 83% of people treated with Venclexta plus azacitidine, were low white blood cell count with fever (30%), pneumonia (22%), blood infection (excluding fungal; 19%) and bleeding (6%).
The Venclexta and LDAC combination was approved based on the 211-patient VIALE-C study which showed 27% of people treated receiving Venclexta plus LDAC achieving a completed remission compared with 7.4% receiving LDAC alone.
Overall survival results were not statistically significant, with the median OS in the Venclexta plus LDAC group being 7.2 months compared with 4.1 months for those treated with LDAC alone.
The most frequent serious adverse reactions reported in 65% of people treated with Venclexta plus LDAC, were pneumonia (17%), low white blood cell count with fever (16%), and blood infection (excluding fungal; 12%).
Venclexta is being developed by AbbVie and Roche's Genentech unit and is jointly marketed by the companies in the US, and by AbbVie outside of the US.