FDA names MDMA a 'breakthrough' for post-traumatic stress
News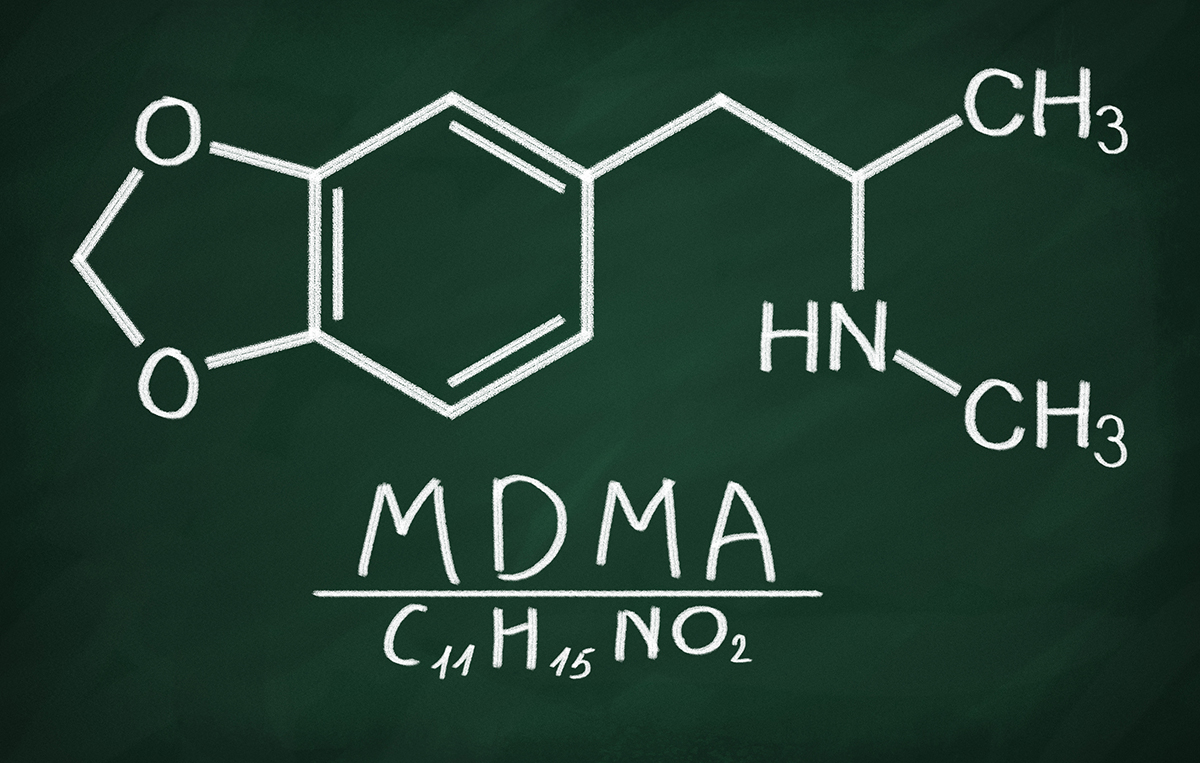 MDMA, the drug also known as Ecstasy and used illegally for decades for recreational purposes, has been designated as a "Breakthrough Therapy" by the FDA as a treatment for post-traumatic stress disorder (PTSD) alongside psychotherapy .
Following an application by the US non-profit organisation, Multidisciplinary Association for Psychedelic Studies (MAPS), the FDA has agreed study designs for two phase 3 studies assessing MDMA-assisted psychotherapy for patients with severe PTSD.
This combines psychotherapeutic techniques with three doses of MDMA – generic name midomafetamine – as a pharmacological adjunct.
The move follows around three decades of campaigning by MAPS and others for recognition that psychedelic drugs such as MDMA could have therapeutic benefits.
A mid-stage trial has already produced strong results and with the "Breakthrough Therapy" designation, the FDA indicates the treatment may have a meaningful advantage and greater compliance over available PTSD medications.
Rick Doblin, founder and executive director of MAPS said the organisation will also begin negotiations with the European Medicines Agency over a potential filing.
Doblin said: "For the first time ever, psychedelic-assisted psychotherapy will be evaluated in phase 3 trials for possible prescription use, with MDMA-assisted psychotherapy for PTSD leading the way."
The phase 3 MAPP 1 trial will being enrolling patients in spring next year, after completion of an open-label lead-in training study at phase 3 sites beginning this autumn.
The phase 3 trials will assess the efficacy and safety of MDMA-assisted psychotherapy in 200-300 participants with PTSD, aged 18 and older, at sites in the U.S., Canada, and Israel.
Participants will be randomised to receive three day-long sessions of either MDMA or placebo in conjunction with psychotherapy over a 12-week treatment period, along with 12 associated 90-minute non-drug preparatory and integration sessions.
The primary endpoint will be the Clinician Administered PTSD Scale (CAPS-5), as assessed by a blinded pool of independent raters.
In phase 2 trials with 107 participants, 61% no longer qualified for PTSD after three sessions of MDMA-assisted psychotherapy two months after treatment,
After 12-month follow-up, 68% no longer had PTSD among the study group, who had chronic, treatment-resistant PTSD and had suffered from the condition for an average of 17.8 years.
MDMA transiently increases heart rate, blood pressure, and body temperature in a dose-dependent manner that is generally not problematic for physically healthy individuals. These effects have been linked to deaths in recreational users, though concerns about impurities have also been a factor.
In MAPS' clinical trials so far, serious adverse events involving administration of MDMA have been uncommon and non-life threatening, and phase 2 trial results are currently being prepared for publication.