FDA approves Jazz Pharmaceuticals' narcolepsy therapy
News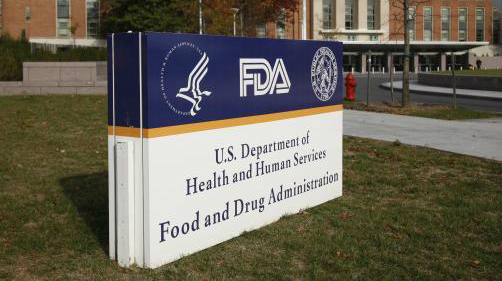 The FDA has approved Jazz Pharmaceuticals' sleep disorder drug Xywav, to treat daytime sleepiness in patients with narcolepsy, offering a regime with less sodium than standard therapy.
Xywav (calcium, magnesium, potassium, and sodium oxybates) is an oral solution that has been approved in patients aged seven or older with narcolepsy.
Narcolepsy is a neurological disorder that involves a decreased ability to regulate sleep-wake cycles.
There is no cure and symptoms often include periods of excessive daytime and brief involuntary sleep episodes.
Dublin-based Jazz said it plans to launch Xywav by the end of the year after it puts into place a safety plan required by the FDA, which has identified the drug's potential for abuse and misuse in a boxed warning.
Xywav will therefore be only available as part of a Risk Evaluation and Mitigation Strategy (REMS) as the FDA is sensitive to products that could be addictive in the light of the opiate addiction epidemic in the US.
FDA approval of Xywav is based on a a global phase 3 double-blind, placebo-controlled, randomised-withdrawal, multicentre study that demonstrated the efficacy and safety of Xywav in the treatment of cataplexy and EDS in patients with narcolepsy.
In the study, which enrolled 201 patients, Xywav demonstrated highly statistically significant differences in the weekly number of cataplexy attacks compared to placebo.
There are several dosing options available for adults and children – prescribers can titrate Xywav into unequal doses taken over the course of the night.
When patients start Xywav after sodium oxybate, Xywav treatment is begun at the same dose and regimen as sodium oxybate (gram for gram) and titrated as needed based on efficacy and tolerability.
Xywav is formulated to have 92% less sodium than sodium oxybate, the current standard of care for the condition.
Unlike sodium oxybate, Xywav does not contain warnings about high sodium content.
Richard Bogan, associate clinical professor at the University of South Carolina School of Medicine and lead investigator of the phase 3 study, said: "Xywav makes it possible for patients to have a lower-sodium oxybate treatment option.
"This may help patients taking sodium oxybate better align with daily sodium intake recommendations including those by the American Heart Association.
"The average American consumes too much sodium. Excess sodium intake has been linked with increases in blood pressure, hypertension, stroke and other cardiovascular disease."