FDA approves GE's AI-based collapsed lung detection system
News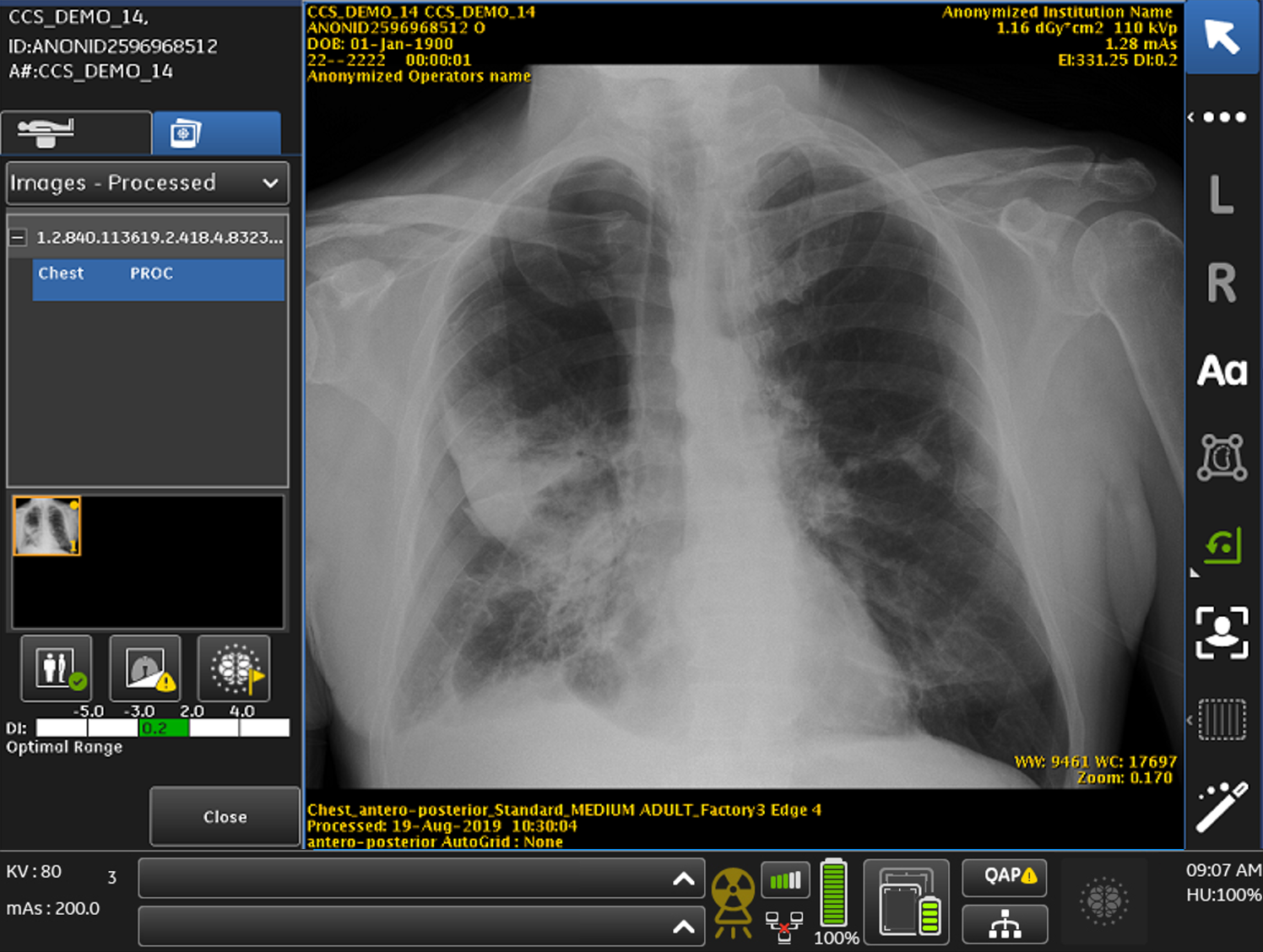 The FDA has approved a mobile chest x-ray system that helps detect pneumothorax – a type of collapsed lung – by flagging critical cases for triage.
According to the manufacturer, GE Healthcare, Critical Care Suite is the first system of its kind to get approved by the FDA, offering a series of artificial intelligence algorithms embedded on a mobile X-ray device.
Pneumothorax, the presence of gas within the pleural space between the lung and chest wall, is a problem in hospitals across the world.
But the challenge is to quickly identify real cases from the suspected ones, which can be difficult in busy hospitals.
But missing cases of pneumothorax can lead to total lung collapse and other potentially fatal complications, with misdiagnosis or late diagnosis affecting around 74,000 people in the US annually.
Critical Care Suite is built in collaboration with UC San Francisco (UCSF), using GE Healthcare's Edison platform, and uses AI algorithms to reduce the turnaround time it can take for radiologists to review suspected cases of pneumothorax.
Often X-rays can sit for up to eight hours waiting for a radiologist's review – but Critical Care Suite is able to automatically analyse images while simultaneously searching for pneumothorax.
If a case is suspected it sends an alert along with the original chest X-ray to a radiologist for review via picture archiving and communications systems.
The device user will also receive an on-device notification to flag priority cases, which are detected using algorithms from Edison.
Integrating the system into a mobile device also allows AI results to be generated within seconds of image acquisition, without depending on connectivity or transfer speeds to produce the results.
In Europe, Israel's Zebra Medical Vision has produced a rival system, which has already received CE certification.
Zebra's AI-based technology can help diagnose brain bleeds as well as pneumothorax.
Feature image courtesy of GE Healthcare