FDA approves first ALS treatment for two decades
News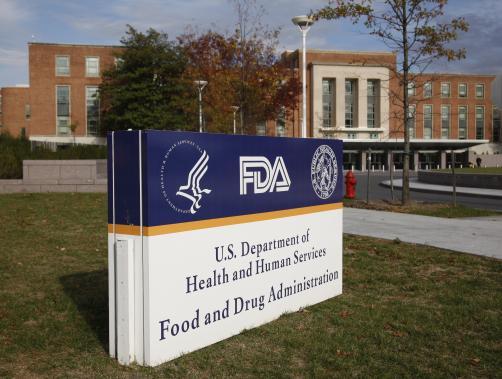 The first treatment in more than 20 years for the rare neurological disease, amyotrophic lateral sclerosis (ALS) has been approved by the FDA.
ALS, also known as Lou Gehrig's Disease, involves the motor neurons that control muscle function slowly dying. The disease can be either sporadic or inherited, and in either case there is currently no cure.
The disease garnered huge attention in 2014, when the ice bucket challenge helped raise awareness and millions in new funds for research.
Mitsubishi Tanabe's Radicava (edaravone) does not cure ALS, but reduces the rate of decline in patients' daily functioning. A six month trial in Japan involving 137 people showed those taking Radicava declined less on a clinical assessment compared with those receiving placebo.
There is, however, a raised risk of serious side effects such as hives, swelling, or shortness of breath, and potentially life-threatening allergic reactions to sodium bisulfite.
As ever there is the issue of cost – Mitsubishi will reportedly charge $1,086 per infusion, bringing the annual cost before any discount to more than $145,500.
The story behind Radicava's approval is also exceptional - the FDA asked the manufacturer to file its drug with it after learning about its use to treat ALS in Japan.
Eric Bastings, deputy director of the Division of Neurology Products in the FDA's Center for Drug Evaluation and Research said the FDA had "rapidly engaged with the drug developer" after hearing about its approval in Japan.
"This is the first new treatment approved by the FDA in many years and we are pleased that people with ALS will now have an additional option."
Radicava is an intravenous infusion given by a healthcare professional. It is administered with a first treatment cycle of daily dosing for 14 days, followed by a 14-day drug-free period.
Subsequent cycles consist of dosing on 10 of 14 days, followed by 14 days drug-free.
While it is good news that there is now a new treatment for ALS, it remains to be seen whether insurance companies will cover the high cost of a drug that only slows the progress of the disease.
But Mitsubishi is not alone in trying to develop a drug to treat ALS – France's AB Science reported positive late-stage data on its drug, masitinib, which is under review in Europe.