EU clears Enhertu for HER2-low breast cancer
News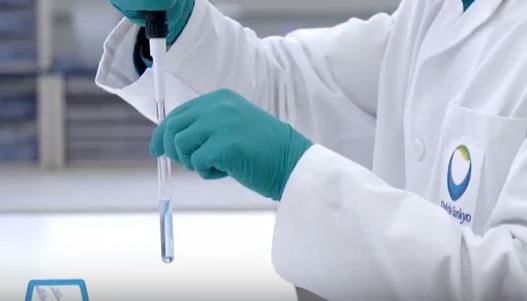 The European Commission has approved Daiichi Sankyo and AstraZeneca's Enhertu as the first targeted therapy for HER2-low breast cancer, unlocking a large population of patients who could be eligible for treatment with the drug.
The EU approval means that a subset of individuals with breast cancer who would formerly have been deemed to have HER2-negative tumours – and so be excluded from a HER2-directed therapy – will now have a treatment option.
In Europe, approximately 531,000 breast cancer patients are diagnosed annually, with around 141,000 deaths, and around half of all cases would fall under the HER2-low classification, split between patients with both hormone receptor (HR)-positive and HR-negative disease.
Coupled with that large target group of patients is stellar data with Enhertu (trastuzumab deruxtecan) in the DESTINY-Breast04 study, which enrolled patients with HER2-low unresectable, metastatic breast cancer who received multiple lines of prior treatment, and was headlined at last year's ASCO congress.
In the 557-patient study, Enhertu reduced the risk of disease progression or death by 50%, whilst improving overall survival by 36% compared to chemotherapy – translating to an extra half year of life for patients, extended from a median of 16.8 months to 23.4 months.
AZ and Daiichi Sankyo already claimed FDA approval for the HER2-low indication in the US last summer, adding to Enhertu's lengthening list of indications, which also includes second- and third-line therapy for HER2+ metastatic breast cancer and a second-line therapy for HER2+ metastatic gastric cancer.
The approval is "a significant clinical advance for patients in Europe with both HR-positive and HR-negative disease who previously have had limited treatment options in the late-line setting," commented Ken Keller, Daiichi Sankyo's head of oncology.
"This milestone also supports our vision to bring Enhertu to more patients across the HER2 spectrum, which requires a change to the breast cancer classification system that has been guiding treatment for more than two decades," he added.
Breast cancer classed as HER2-positive – defined as an immunohistochemical (IHC) score of three or more – accounts for somewhere between 20% to 25% of all patients with the disease. However, up to 55% of all patients with breast cancer have tumours with an IHC score of one or two – the HER2-low range included in DESTINY Breast-04.
Approval in that broader patient range could unlock $3 billion in additional sales for Enhertu, according to analysts at Credit Suisse.
Meanwhile, additional studies are also underway to see if the IHC threshold can be pushed even lower in the HER2-low breast cancer population.
The EU approval prompts a $150 million payment from AZ to Daiichi Sankyo under the terms of their collaboration on the drug, which included a hefty $1.4 billion upfront and milestones that could drive the total value to $6.9 billion.
Sales of Enhertu in most EU territories will be recorded by Daiichi Sankyo, with AZ in line for a share of gross profit margin.