EU clears Bayer's chronic kidney disease drug Kerendia
News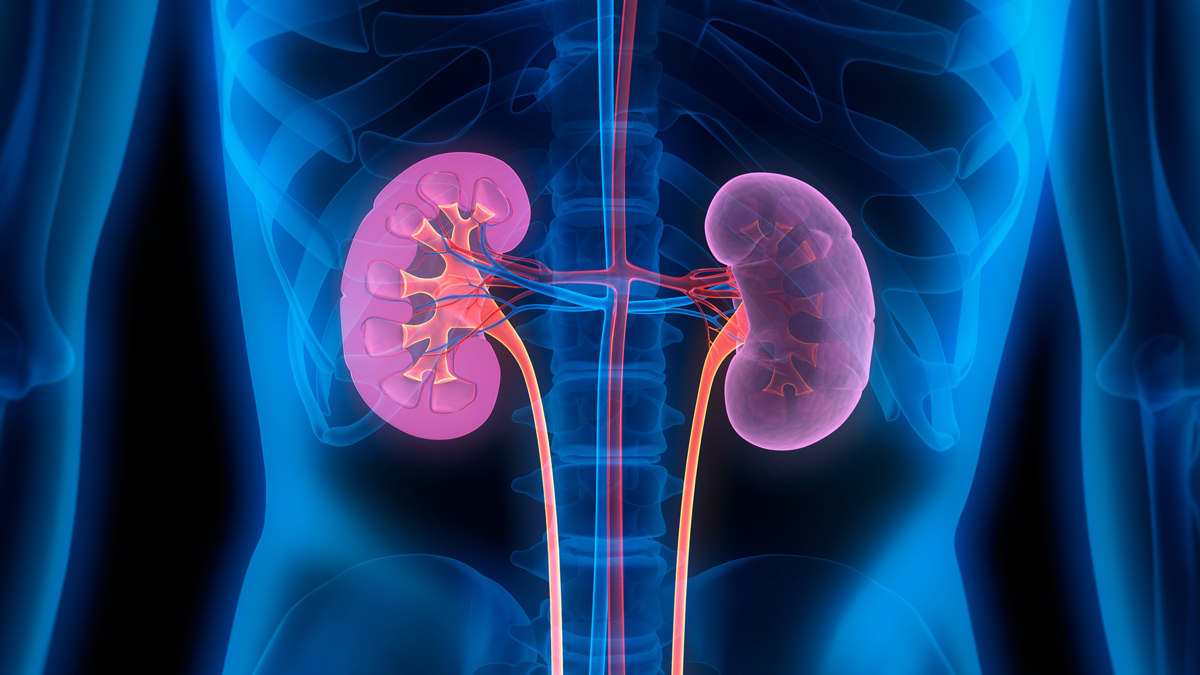 Bayer has claimed EU approval for Kerendia, its new drug for chronic kidney disease (CKD) in people with type 2 diabetes, as the company tries to build a role of the drug alongside rival therapies from AstraZeneca and Johnson & Johnson.
The approval is based on the phase 3 FIDELIO-DKD trial, in which Kerendia (finerenone) reduced the risk of kidney disease progression or renal death by 18% when added to the highest tolerated dose of standard therapy.
The drug also cut cardiovascular outcomes – including death from cardiovascular causes, nonfatal myocardial infarction, nonfatal stroke or hospitalisation for heart failure – by 14%.
Oral, non-steroidal mineralocorticoid receptor (MR) antagonist Kerendia claimed its first regulatory approval in the US last summer, the culmination of several years of clinical development and a hefty investment in three large-scale clinical trials.
European approval keeps Bayer on track for its global rollout of the new drug, but the big question is how the drug will fare commercially, given the competition posed by AstraZeneca's Forxiga/Farxiga (dapagliflozin) and Eli Lilly/Boehringer Ingelheim's Jardiance (empagliflozin), two SGLT2 inhibitors which showed stronger effects on CKD in their phase 3 trials.
Bayer's position is that Kerendia is not so much in direct competition with the SGLT2 drugs, but rather a complementary therapy that could be used alongside them to improve the treatment options available.
In common with other complex diseases like heart failure, patients may respond to some classes more than others, and there is potential for Kerendia to be used in combination with SGLT2 inhibitors. There is also a massive patient population, with an estimated 160 million people worldwide living with both diabetes and CKD.
Since the FDA approval, Bayer has also reported the results of a second phase 3 trial – FIGARO-DKD – that concentrated primarily on cardiovascular endpoints and also includes patients with earlier-stage kidney disease.
Kerendia demonstrated a 13% reduction in cardiovascular events over patients given placebo in the study, with a 14% reduction when results from both the FIDELIO-DKD and FIGARO-DKD trials were combined. Renal complications were reduced by 18%.
After that data was presented, Kerendia claimed a grade A recommendation in the new treatment guidelines of the American Diabetes Association (ADA) for the treatment of patients with CKD and type 2 diabetes who are at increased risk for cardiovascular events or CKD progression or are unable to use an SGLT2 therapy.
In it favour also is that it does not work as a diabetes medicine like the SGLT2s, so patiens on insulin do not need to adjust their dose if Kerendia is added in to their  treatment.
"The worrying reality is that chronic kidney disease in type 2 diabetes is the leading cause of end-stage kidney disease, which ultimately means that the kidneys no longer support the body's needs and patients need dialysis or a kidney transplant to stay alive," said Bayer's chief medical officer Dr Michael Devoy.
Early intervention is associated with a better prognosis, he pointed out, adding: "Kerendia offers physicians a new path to protect these vulnerable patients by reducing their risk of cardiovascular events and delaying kidney disease progression."
Bayer meanwhile is also looking at taking on the SGLT2 inhibitors and other drugs like Novartis' Entresto (sacubitril/valsartan) in heart failure, including heart failure with preserved ejection fractions (HFpEF), a particularly hard-to-treat form.
The company reckons Kerendia has the potential to reach peak annual sales of around €1 billion.