EU-based I3LUNG project applying AI to lung cancer care gets underway
News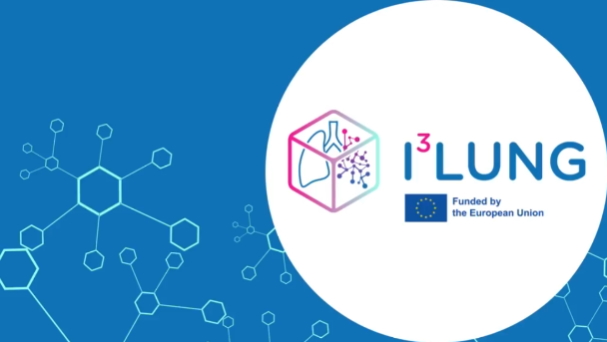 An EU-funded project that aims to encourage the implementation of artificial intelligence-based personalised care for lung cancer patients – dubbed I3LUNG – has formally launched.
The initiative has been awarded €10 million in backing from the Horizon Europe fund over the next five years, and brings together 16 partners from Europe, the US, and Israel under the coordination of the Fondazione IRCCS Istituto dei Tumori in Italy.
The overall aim of the I3LUNG project is to develop AI and machine earning tools to help improve survival and quality of life, reduce treatment toxicity, and cut treatment costs for patients with advanced non-small cell lung cancer (NSCLC), the most common form of the disease.
Stage one of the project is to set up an international platform that will gather clinical, radiology images, and tumour characteristic data from 2,200 NSCLC patients that will be used to validate AI models. A subgroup of 200 subjects will provide in-depth prospective 'omics' data to help identify biomarkers for NSCLC.
A lack of biomarkers has been identified as a key obstacle to predict whether a patient will respond to treatments, particularly cancer immunotherapies that can have impressive results in some cases but fail to work at all in others.
Ultimately, the goal is to develop novel therapeutic guidelines for clinical practice in lung cancer and support the growth of digital diagnostic tools that will allow treatments to be tailored to individual patients. If successful, the hope is that the model could be rolled out in additional tumour types.
https://twitter.com/I3Lung/status/1543269665140576256
"Modern technology allows us to obtain a great deal of information on tumour biology, but we need to develop appropriate data analysis tools in order to be able to evaluate them all at the same time in their complexity, and to understand the bigger picture," said Filippo de Braud, head of the medical oncology and haematology departments at the National Cancer Institute in Milan.
Lung cancer was the leading cause for cancer deaths in men and the second for women in 2020, with 370,000 deaths in Europe alone.
A team from the Politecnico di Milano, which combines computer science and biomedical engineering experts, is taking the lead on the AI elements of the project in collaboration with ML Cube, a company that spun out of the university in 2020.
One aspect of the project will be to develop the platform for use on "everyday devices that will enhance the relationship with the patient," according to Alessandro Nuara, chief technology officer at ML Cube.