ESMO21: Roche's giredestrant takes stage in battle of the oral SERDs
News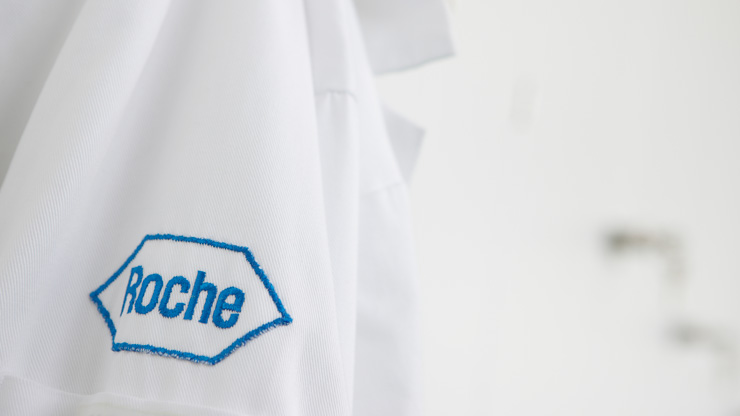 Roche has revealed the first phase 2 clinical data with giredestrant, one of a clutch of new selective oestrogen receptor degraders (SERDs) hoping to provide an oral alternative to AstraZeneca's injectable Faslodex for breast cancer.
The Swiss pharma company presented results from its coopERA trial of giredestrant in post-menopausal women with hormone receptor (HR)-positive, HER2-negative early breast cancer at the ESMO congress today which suggest its programme is on track.
The drug showed a "superior" profile to anastrozole when used as neoadjuvant (before surgery) therapy for previously untreated patients with this type of cancer, based on a biomarker called Ki67 that provides a measure of cancer cell proliferation.
Giredestrant showed an average Ki67 reduction of 80%, compared to 67% with anastrozole, according to the study. Meanwhile, after 14 days of treatment, 25% of tumours in the giredestrant group exhibited complete cell cycle arrest (CCCA) – in other words, a shutdown on cell proliferation – compared to 5% with anastrozole.
The data is encouraging, backing up the competitive profile of Roche's drug in the oral SERD race, which is getting increasingly crowded. Giredestrant has already advanced into phase 3, along with three rivals – Sanofi's amcenestrant, AZ's camizestrant and Radius Health's elacestrant.
All the developers are hoping to provide a more patient-friendly alternative to Faslodex (fulvestrant) – which is also available in generic form – with an oral therapy that can do away with the need for intramuscular injections.
Developers think the greatest potential for the new oral SERD class lies in the neoadjuvant/adjuvant setting, where fulvestrant has not been approved because of safety issues, and analysts have suggested that the class could generate multibillion-dollar sales overall.
Aromatase inhibitors like anastrozole are already available as an oral option, but are notoriously hard to tolerate and have a high dropout rate, so even if the oral SERDS only prove comparable to them in trials they could find a role in treatment.
Roche said that 28% of patients receiving giredestrant in coopERA experienced treatment-related side effects, compared to 38% given anastrozole.
Giredestrant, amcenestrant and camizestrant are in phase 3 trials investigating combination use with Sanofi's CDK inhibitor Ibrance (palbociclib) versus Ibrance and an aromatase inhibitor.
Meanwhile Radius' study is in patients who have advanced on at least one endocrine therapy, including a CDK4/6 combination, in comparison to Faslodex or an aromatase inhibitor.
Roche's chief medical officer Levi Garraway said that the first randomised trial data for giredestrant shows "encouraging activity and safety in early HR-positive, HER2-negative breast cancer".
"Our ongoing comprehensive programme in HR-positive breast cancer aims to address significant unmet needs for people who still experience a profound impact on their quality of life, including the risk of treatment resistance and disease recurrence," he added.