Trial win sets up new use for Astellas, Seagen's Padcev in bladder cancer
News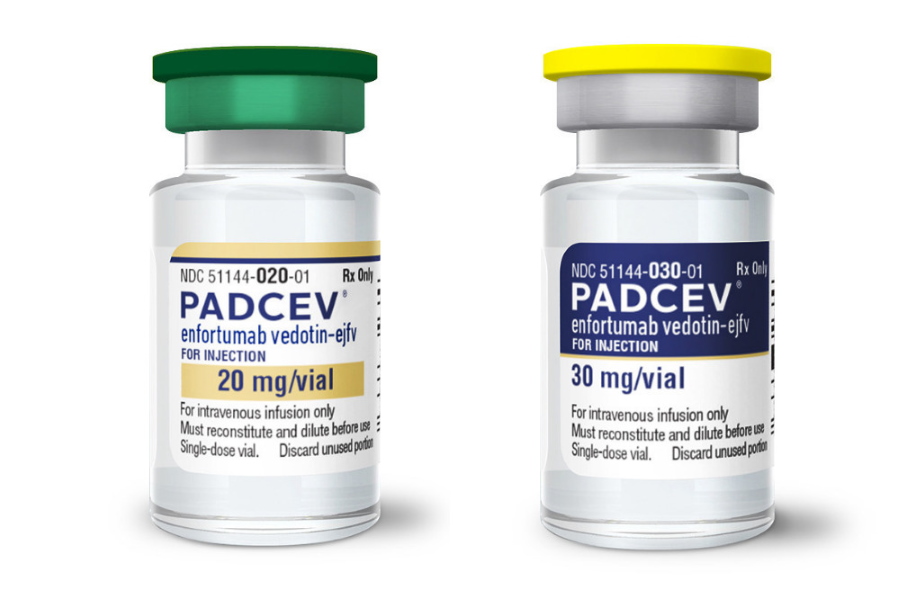 Astellas and Seagen's Padcev is on course to move further up the treatment pathway in bladder cancer, thanks to a positive readout in the EV-103 clinical trial.
Padcev (enfortumab vedotin) is already approved as a second-line therapy for urothelial carcinoma (UC) after cisplatin chemotherapy and immunotherapy with checkpoint inhibitors, but Seagen and Astellas are working towards earlier use of the drug.
The latest results come from cohort H of the EV-103 trial, which enrolled patients with muscle-invasive bladder cancer (MIBC), which is usually treated with a combination of cisplatin to reduce the size of the tumour followed by surgery to remove it.
The study enrolled 22 patients who were unable to be treated with cisplatin, and showed that giving Padcev prior to surgery – known as neoadjuvant treatment – resulted in a complete response in around 36%, with half of the group seeing a reduction in tumour size.
Around half of all patients with MIBC are unable to be treated with cisplatin, a strategy which has been shown to improve the chances of survival, and the results suggest Padcev - an anti-nectin-4 antibody-drug conjugate – could offer an alternative.
While cohort H looked at Padcev as a monotherapy, checkpoint inhibitors like Merck & Co's Keytruda (pembrolizumab) and Merck KGaA/Pfizer's Bavencio (avelumab) have already shown activity in the neoadjuvant MIBC population.
For that reason, Seagen and Astellas are running phase 3 trials of Padcev in combination with Keytruda, in the hope showing synergy between the two treatments.
Meanwhile, along with cohort H in EV-103, Astellas and Seagen are also waiting for the results of another arm of the study – cohort K – which is testing Padcev as a first-line treatment for cisplatin-ineligible UC patients and is due to read out in the second half of this year.
If positive, that study could form the basis of an application for accelerated FDA approval in first-line UC, as Astellas and Seagen run a phase 3 programme of Padcev in an all-comer frontline UC population, regardless of cisplatin eligibility, in combination with Merck & Co's PD-1 inhibitor Keytruda (pembrolizumab).
They are also testing Padcev in non-muscle invasive bladder cancer (NMIBC) as well as for first-line treatment of MIBC regardless in an all-comer population, and are running a basket trial evaluating the drug in other Nectin4 expressing solid tumours.
The extended indications are central to the two partners' hopes of ramping up sales of Padcev, which has been tipped to become a $4.5 billion-a-year product in 2026, according to GlobalData.
Seagen recorded around $340 million in sales of the ADC in 2021, having secured approvals in the US, Canada, Switzerland, Israel and Japan, and its pitching for around $450 million from the drug this year. Astellas meanwhile made just under 15 billion yen (around $130 million) from the drug in the nine months to end 2021.
The situation is a little different in Europe, where the regulatory review has been paused while reports of severe skin reactions in a French compassionate access programme are investigated.
"We believe that the risk/benefit profile of Padcev remains unchanged," said Seagen CEO Clay Siegall on the company's annual results call last week, noting hr that the side effects are recognised and managed by physicians prescribing the drug in the US.
"We are committed to working with European authorities to get this important drug approved for urothelial cancer patients," he added.