EMA starts review of GSK/Vir COVID-19 antibody
News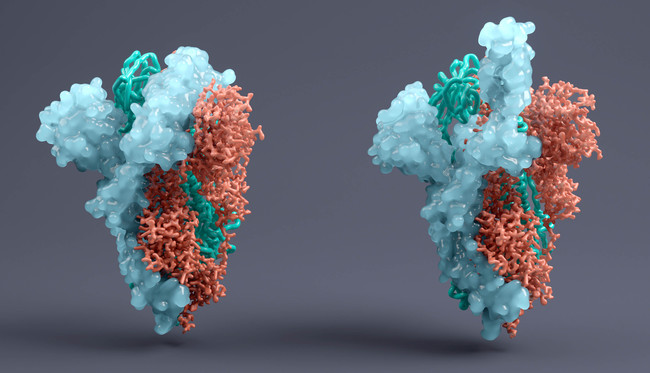 The EMA has started reviewing the emergency use application for GlaxoSmithKline and Vir Biotech's COVID-19 antibody VIR-7831, which could become the fourth drug of its type cleared for early use in the EU. 
The monoclonal antibody – also known as GSK4182136 – is being evaluated for the treatment of people with mild or moderate COVID-19 who are aged over 12 and don't need oxygen supplementation, but are considered to be at risk of developing more severe symptoms.
The EMA has already backed emergency use of three other anti-SARS-CoV-2 antibodies – Regeneron's casirivimab/imdevimab (REGN-COV2), Eli Lilly's bamlanivimab/etesevimab and Celltrion's regdanvimab – to protect high-risk patients.
The review will look at data from the COMET-ICE study which found that the antibody reduced the risk of hospitalisation for more than 24 hours or death by 85% compared to placebo.
The trial's independent data monitoring committee recommended that enrolment be stopped early – after around a third of patients had been recruited – due to evidence of profound efficacy.
The COMET-ICE data could form the basis of a rolling marketing application at a later date, according to the two developers, which have also filed for emergency use authorisation of VIR-7831 in the US.
The antibody is also the first antibody to be granted a "provisional determination" in Australia, a mechanism which can lead to accelerated approval.
In common with the Regeneron and Lilly drugs, VIR-7831 is designed to attach to the spike protein of SARS-CoV-2, limiting the ability of the virus to enter the body's cells.
Vir and GSK have previously said that its drug – derived from antibodies taken from COVID-19 survivors – has a dual action, both blocking the virus from infecting new cells and recruiting the immune system to eliminate already-infected cells, known as effector function.
GSK's R&D head Hal Barron told analysts at the Cowen 41st Annual Health Care Conference last month that most of the other COVID-19 monoclonal antibodies in development don't have much effector function.
GSK and Vir also say that it targets part of the spike protein that rarely mutates, which could make it more difficult for resistance to develop.
Lab data gives some support to that view, as VIR-7831 seems to maintain activity against COVID-19 variants including the UK, South African and Brazilian strains.
"We're cautiously optimistic that we might have a unique profile against not only the dominant mutations that are emerging, but any ones that might subsequently occur," according to Barron.