Double first for Scotland as it backs Roche's Rozlytrek, Novartis' Zolgensma
News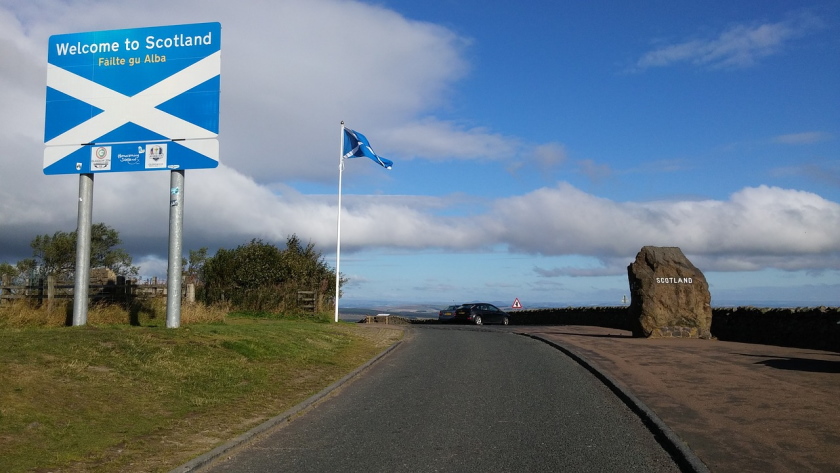 The Scottish Medicines Consortium (SMC) has said Roche's Rozlytrek can be used by NHS Scotland for the treatment of solid tumours with NTRK gene fusion mutations, regardless of where they occur in the body. 
This is the second approval by the SMC for Rozlytrek (entrectinib), coming after the drug was cleared for use in ROS1-positive, advanced non-small cell lung cancer (NSCLC) in January, and is for NTRK-positive tumours in people aged 12 and over.
Roche said the drug is the first therapy of this type – known either "tumour-agnostic" or "histology independent" – to be given a green light for use in Scotland.
NTRK fusions occur in around 1% of all solid tumours, including breast, colorectal and thyroid cancers, and use of the drugs is reliant on patients receiving genetic testing for NTRK gene fusions in order to identify those who will benefit from the drug.
"While not a cure Rozlytrek can potentially prolong the lives of patients with these rare cancers…which would enable families valuable time to support them when they need it most," said Gemma Boni, multi-tumour lead at the Swiss drugmaker's UK subsidiary Roche Products Ltd.
The SMC's decision comes after NICE cleared both Rozlytrek and Bayer's rival therapy Vitrakvi (larotrectinib) for use in NTRK tumours last June via the Cancer Drugs Fund (CDF), which provides interim cover for drugs not deemed to have enough evidence yet for routine NHS use.
NICE also backed use of Rozlytrek in ROS1-positive NSCLC last year. Given the rarity of the cancers it is approved to treat, Rozlytrek sales remain modest at around $25 million las year, although some analysts think sales could eventually climb to $700 million or more.
Zolgensma gene therapy
Rozlytrek was approved on the back of the SMC's Patient and Clinician Engagement (PACE) process,  which is used for medicines for end of life and rare conditions, and the same approach was taken to Novartis' Zolgensma (onasemnogene abeparvovec) gene therapy – the first to be okayed for use by NHS Scotland.
Zolgensma can be used a one-shot treatment for the rare muscle wasting disease spinal muscular atrophy (SMA), according to the SMC. The verdict comes hard on the heels of NICE's decision to back the £1.79 million therapy south of the border in draft guidance.
While NICE has said Zolgensma should be made available for babies up to 12 months with type 1 SMA, the SMC doesn't include that age restriction, which is also not present in the drug's EU marketing authorisation.
The PACE meeting for the gene therapy heard that as well as having the potential to significantly improve the patient's quality of life, Zolgensma would be much less disruptive to family life compared to the ongoing hospital visits required for the other available treatment, Biogen's Spinraza (nusinersen).