Digital mental health specialist Woebot raises $90m
News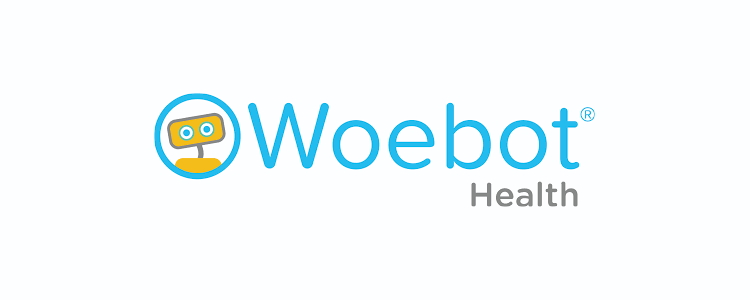 Investments in digital health firms are running high at the moment, and a $90 million round for four-year-old Woebot and its artificial intelligence-powered platform for people with mental health ties firmly into that trend.
The California-based startup has now raised $114 million from investors, and says it will use the new cash injection to further develop its range of cognitive behavioural therapy (CBT) based digital therapeutics, and add to its commercial workforce.
The new financing, co-led by JAZZ Venture Partners and Temasek – comes just a few weeks after Woebot claimed a breakthrough designation from the FDA for WB001, intended as a smartphone-based treatment course for women with postpartum depression.
All the company's digital therapeutics are based around its Woebot conversational agent – sometimes referred to as a digital therapist – which according to a recent study was able to establish an empathetic bond with users – something previously thought to be impossible.
Data from 36,070 users were included in the analysis, which suggested that conversational agent was able to stimulate a bond similar to those seen between human therapists and patients in as little as three to five days.
Woebot says the agent "is designed to be authentic, and to transparently present itself as an archetypal robot, complete with robotic 'friends' and habits."
It says this authenticity and transparency "is key to building trust; trust, in turn, enables the formation of a bond with which the true work of therapy can begin."
https://twitter.com/HiWoebot/status/1415672959897804807
In the case of WB001, Woebot's approach combines CBT with elements of interpersonal psychotherapy (IPT) and an understanding of PPD, trying to give women tools that can help them reduce the impact of feeling overwhelmed, seek more social support, and manage symptoms.
Woebot's studies with WB001 suggest that almost 80% of conversations between users and WB001 take place outside of clinic hours, and 60% occur at night, when access to face-to-face therapy would be almost impossible.
Following after the PPD product is WB002, intended to treat adolescents with mild to moderate depression, and research programmes in the area of substance abuse.
"We're at a moment when mental health issues are front and centre in a global conversation, and there's incredible momentum to apply cutting-edge approaches to help solve real human problems," said Woebot chief executive Michael Evers.
"It's gratifying that some of the world's leading investment groups see the same potential for relational technologies to deeply engage people in their mental health at scale, and to transform care."
A recent report from venture fund Rock Health found that a record $14.7 billion in investments was injected into US digital health companies in the first half of this year, overtaking the entire amount raised in 2020 – already a landmark year – in just six months.
The huge increase in activity stemmed from "seismic shifts" in the digital health landscape caused by COVID-19, as health systems sought out ways to deliver care to patients remotely. Mental health, cardiovascular disease, and diabetes are currently the top-funded clinical indications.