Digital health firm Hello Tomo snapped up by ICAS World
News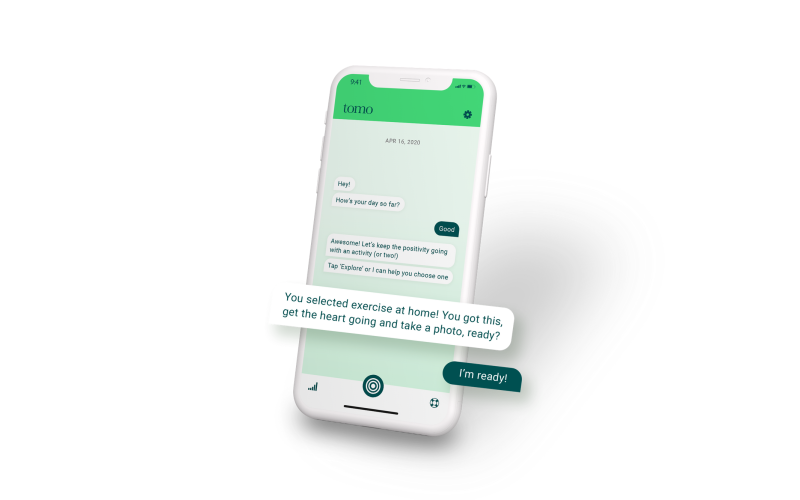 A UK tech firm with an NHS-commissioned mental health app – Hello Tomo – has been acquired by ICAS World, a company specialising in providing employee health and wellbeing services. 
Hello Tomo is described as a behaviour change tool for mental health and wellbeing that aims to help users maintain healthy habits, and according to ICAS is the first of a series of acquisitions underpinning a new digital health strategy at the group.
It looks set to provide a big increase in exposure for the Hello Tomo app, given that ICAS provides support to 6.5 million workers across more than 2,400 companies and other organisations around the world. The financial terms of the deal have not been disclosed.
"By blending Hello Tomo's entrepreneurial spirit and technical capabilities with our expertise, heritage and global reach, we hope we can give even more people the tools they need to better manage and protect their mental health," said ICAS chief executive Andrew Davies.
The app is based on behavioural activation (BA), a form of cognitive behavioural therapy (CBT) that helps people understand the relationship between their behaviour and their mental wellbeing, and is aimed at people with depression, anxiety, and other mental health issues.
It encourages people to post photos of their positive steps – anonymously – to an online community, where a selected group of peers can provide encouragement and support, reinforcing positive "micro habits", which could be as simple as drinking a glass of water, taking a walk, or tidying up the home.
The app grew out of a WhatsApp group set up by Hello Tomo's co-founder Fahad al Saud – a UCL-trained neurobiologist – which was used by family and friends motivate him to take positive steps while struggling with his own mental health problems.
He would share photos of the healthy things he did each day and they would respond with emojis to encourage him, helping him to build everyday habits that grew into lasting change for the better.
Over the course of the pandemic use of Hello Tomo has spiked, with an increase in user base of around 1,700%, according to ICAS World. It has been commissioned by NHS wellbeing service Good Thinking – provided for free at the point of use across greater London – and currently has 20,000 active users.
The commission followed a study in 40 subjects which showed an average improvement of 14% in symptoms of depression in app users after 12 weeks of use, which Hello Tomo says effectively moved them out of the diagnosable range of the symptoms of depression.
Plans are also in place to run a randomised control trial determine the non-inferiority of the app compared to BA techniques delivered by a therapist.