Digital health accelerator launches to plug "pharma-startup gap"
News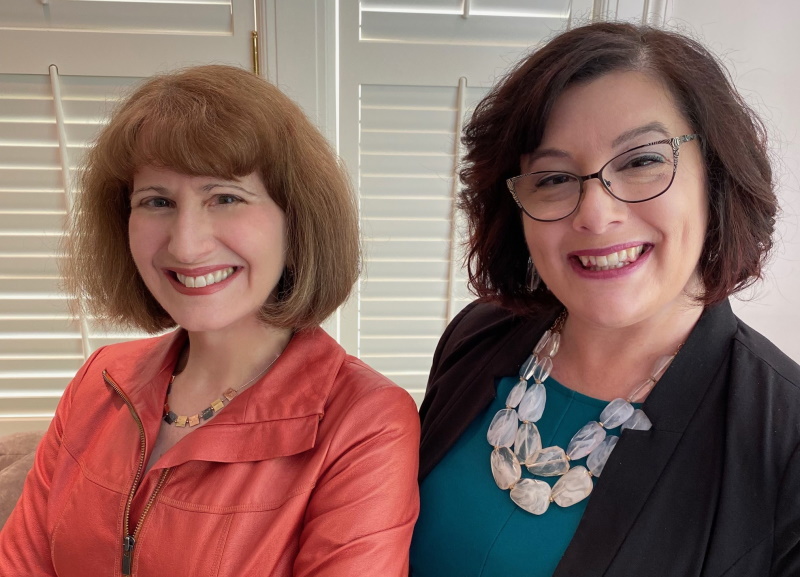 A new accelerator programme has launched with the aim of improving engagement between digital health startups and pharmaceutical companies, which sometimes can be held back by the different ways in which the two sectors operate.
The PharmStars programme - set up by Naomi Fried and Laura Gunn (pictured above left to right) – claims to be the first accelerator trying to address the fact that digital health startups and pharma have historically found it challenging to create successful partnerships due to differences in culture, communication, and timing.
One key divergence is that digital health companies tend to be fast and agile, often bringing a project from concept to prototype in a matter of months, while pharma companies work to a schedule of several years for a new product.
"Pharma companies and startups could and should be strong, symbiotic partners," according to Fried, who serves as PharmStars' chief executive.
However, "to do business together, they need to be on the same page around issues such as regulation, data management, and the value of digital health," she said.
Meanwhile, for digital health startups to successfully partner with pharma, "they need to understand what drives pharma, what keeps them up at night, and how they can work together," she added.
The accelerator aims to bring together a curated group of digital health startups – applications are now being accepted for the 2021 intake in September – with pharma companies that join the membership programme.
Some PharmStars startups will also be able to participate in a 10-week educational programme called PharmaU that will teach them about the pharma industry, and assist them in preparing for their first meeting with a pharma company.
At the end of the course, the startups will be able to attend a showcase event where they can pitch their platform to potential partners.
PharmStars' accelerator launch comes at a buoyant time for the digital health sector, with a whopping $6.7 billion in investment flowing into US startups in the first quarter of 2021 alone, according to Gunn, PharmStars' managing director.
That followed a year of dramatic change in 2020, as digital health tools like telehealth leaped to the fore amid the disruption wrought by the COVID-19 pandemic. The FDA also took note, setting up its Digital Health Center for Excellence last September.
Despite the forward momentum, "successful adoption of digital health requires a paradigm shift for pharma, both culturally and operationally," said Gunn.
"We understand these challenges, and PharmStars is designed to help bridge this gap."