DeepMatter will help AstraZeneca digitise discovery chemistry
News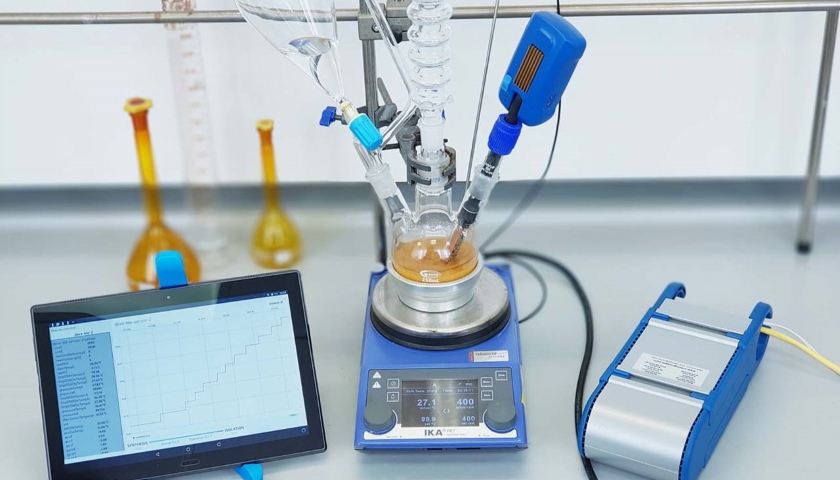 Digital technologies are permeating throughout pharma's internal processes, and AstraZeneca has teamed up with DeepMatter to apply a digital approach to early-stage drug discovery.
AZ has become the second group to sign up to use Glasgow-based DeepMatter's DigitalGlassware platform, intended to improve and accelerate the compound synthesis stage of new drug development, in particular lead identification and optimisation.
Earlier this year DeepMatter signed its first revenue-generating partnership for the platform with Anglo-Indian medicinal chemistry service provider o2h discovery, but the deal with AZ is a step up in scale and a big boost for DeepMatter.
Shares in the company surged on the AIM exchange after the deal was announced this morning, and were up more than 80% at the time of writing.
DeepMatter describes DigitalGlassware as an integrated hardware and software platform, based on sensors and artificial intelligence and machine learning-based software, which allows experimental data to be recorded, coded and entered into a cloud that can be shared with other scientists in real time.
It can be used to correlate the yield and purity of chemical reactions with multiple experimental variables – such as temperature, solvents and catalysts – to see which have the most impact. AZ says it will use it alongside its automated compound synthesis platform.
"By capturing in-situ chemical data alongside the experimental intent, observations and outcomes, it is expected that machine learning and AI algorithms could yield cost and time savings whilst also providing novel insights into chemistry," said DeepMatter.
The Scottish company secured a lead into AZ after it bought German chemical data-management software company Infochem last year for around £1.8m. Infochem was already providing its software to AZ as well as other drugmakers and chemical companies including BASF.
AZ's associate director of discovery sciences R&D, Michael Kossenjans, said the aim is to "transform drug design using innovative digital technologies in combination with automation and AI."
He added: "To get potential new medicines to patients faster, we need to reduce the cycle time for lead identification and optimisation."
Last year, a joint report by the Medicines Discovery Catapult and the BioIndustry Association (BIA) said urgent action needs to be taken to improve the efficiency of drug discovery.
One of the main changes recommended in the document was that drug discovery and development must be treated as a data science, with augmented and artificial intelligence needed to "lift…possibly interesting interactions to human observation."
Figures from Deloitte suggest the top 10 global pharma companies now have a return on their R&D investment of only 3.4%, amid ever-increasing R&D costs.