CStone gets a win for sugemalimab in oesophageal cancer
News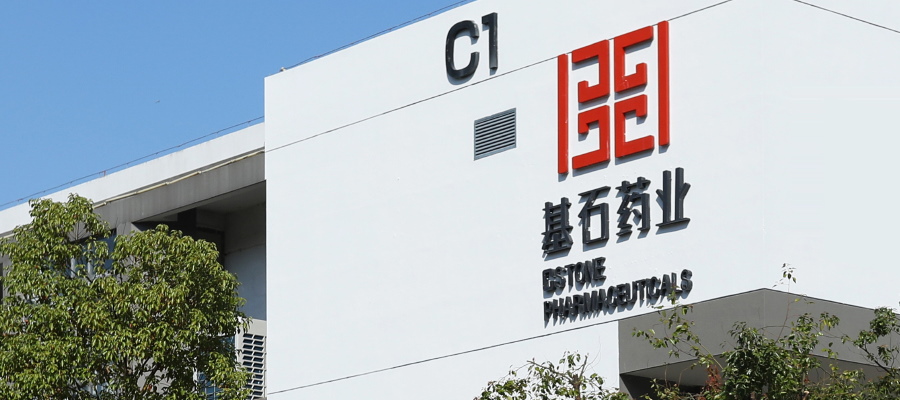 Suzhou-based CStone Pharmaceuticals' checkpoint inhibitor sugemalimab has proved effective in a trial as a first-line therapy for oesophageal cancer, setting up a regulatory filing in China.
The Hong Kong-listed cancer biotech said this morning that anti-PD-L1 inhibitor sugemalimab given in combination with chemotherapy showed "statistically significant and clinically meaningful" improvements in both progression-free survival (PFS) and overall survival (OS) in previously-untreated patients with unresectable locally advanced, recurrent, or metastatic oesophageal squamous cell carcinoma (ESCC).
The result is good news for Pfizer, which has exclusive marketing rights to the drug in mainland China under an agreement signed in 2020.
Oesophageal cancer is the fourth most common malignancy in China, although its incidence has been declining in recent years thanks in part to greater screening efforts and declining use of tobacco and alcohol, both risk factors for the disease.
ESCC is the most prevalent form, in contrast to the US and Europe, where cases of adenocarcinoma are more common.
If approved, sugemalimab will compete with PD-1 inhibitors – including Merck & Co's Keytruda (pembrolizumab) and Bristol-Myers Squibb's Opdivo (nivolumab) – which have also been shown to be effective for first-line ESCC alongside chemo in pivotal trials.
ESCC is a notoriously hard-to-treat form of oesophageal cancer that has traditionally been treated with combination cytotoxic chemo, generally based on fluoropyrimidine and platinum drugs.
With the results of the GEMSTONE-304 study, sugemalimab becomes the latest immuno-oncology agent to show improvements in survival outcomes in first-line ESCC, contributing to the transformation in pharmacological treatment for the aggressive cancer.
CStone isn't revealing the survival data yet, but in an earlier readout from the trial reported an overall response rate of almost 68% with sugemalimab plus 5-fluorouracil plus cisplatin, and a disease control rate (DCR) of just over 89%.
The principal investigator of GEMSTONE-304, Professor Li Jin of Tongji University, said that additional treatment options for oesophageal cancer are needed, as more than two thirds of patients have advanced disease at diagnosis.
Moreover, over half of patients who are eligible for surgery go on to develop metastatic disease, he continued, adding: "We expect this immunotherapy to provide additional treatment options for more patients with oesophageal cancer."
CStone said it will file a marketing application based on the new data in the near future. If approved by China's National Medical Products Administration (NMPA), it will add to sugemalimab's existing indications in first- and second-line non-small cell lung cancer (NSCLC).
The PD-L1 inhibitor – sold as Cejemly – is also under regulatory review in China for relapsed or refractory extranodal natural killer/T-cell lymphoma, and in the UK as a first-line therapy alongside chemo for NSCLC.
The trial readout comes as CStone is reportedly considering a sale of the company, in the face of the FDA's reluctance to approve cancer therapies in the US using data generated mainly in other countries.