COVID-19 hastens Northern Ireland push for digital health record
News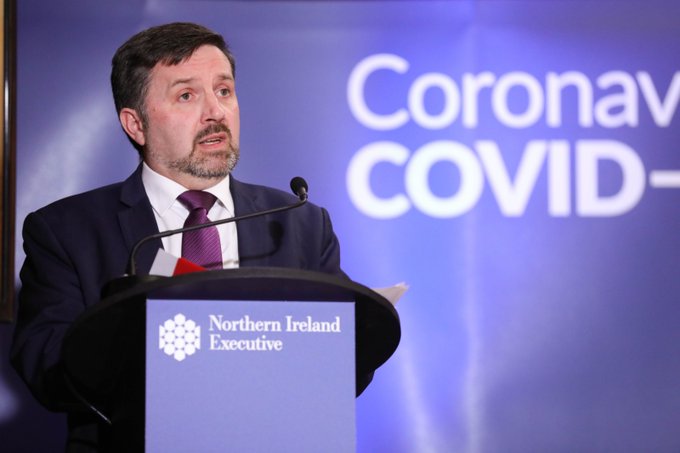 By 2024, all citizens in Northern Ireland will have a single 'digital care record' that will do away with the outdated patchwork of digital and paper systems used at the moment.
That's the objective of a new 10-year agreement between the Department of Health and US company Epic Systems that if successful could see Northern Ireland move ahead of the rest of the UK in the adoption of digital records for health and social care.
The £275 million contract is part of a £300 million programme – called Encompass – that the DoH says will also create 200 additional jobs in Northern Ireland.
Health Minister Robin Swann said the deal would herald a "digital transformation [that] will have a vital role in the rebuilding of health and social care in the wake of the first COVID-19 wave."
Once implemented, "virtual clinics will be embedded in the provision of care," he continued, adding that the programme has been accelerated as a result of the coronavirus pandemic.
[embed]https://twitter.com/healthdpt/status/1270739973126393856[/embed]
The South Eastern Health and Social Care Trust is expected to be the first to go live with the new digital care record in 2022, with all Trusts to be using it by the end of 2024.
The record will also help enable other health and social care priorities in Northern Ireland, including reforms of mental health and cancer treatment, action to cut waiting times, the revamp of hospital services and development of day centres for elective care, said Swann.
Northern Ireland's programme comes as the digital transformation of the NHS in the UK as a whole has been plagued by inadequate funding, technical challenges and lack of governance and accountability, according to a National Audit Office report published last month.
"We are calling time on the current situation of multiple, ageing digital systems and a large reliance on the paper record," said Swann, who acknowledged that dealing with COVID-19 will take priority for the time being.
"There will of course be challenges in planning such a major digital transformation in the face of ongoing uncertainty," he went on.
Work will get underway during the pandemic however "to build on the experiences of frontline staff, patients and the public to deliver services that are more digitally transformed, virtualised and sustainable into the future."