Coronavirus vaccine may have allergy warning in US, says expert
News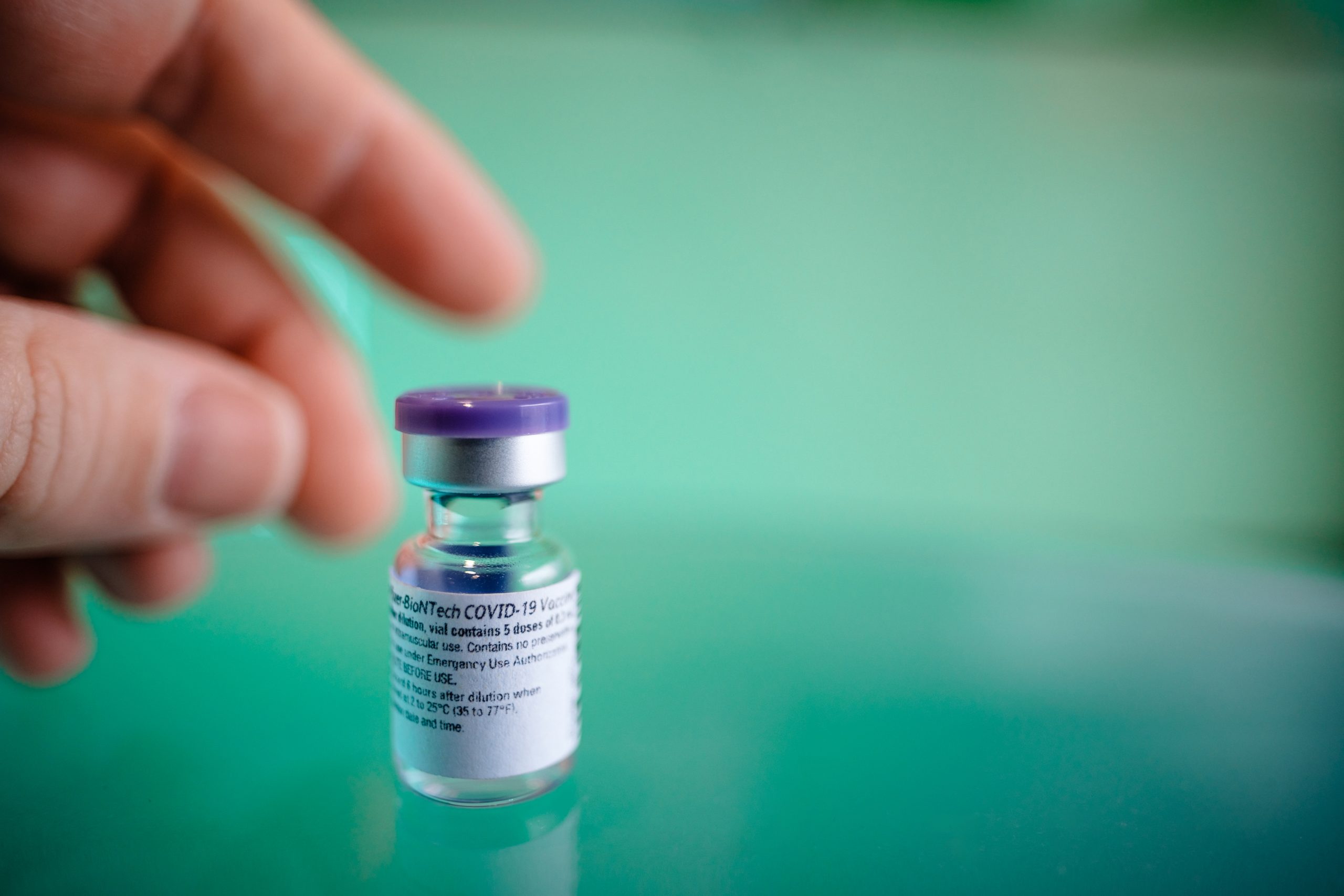 The US government's coronavirus vaccine chief has said that Pfizer/BioNTech's vaccine could carry a warning that it should be avoided by people who are prone to serious allergic reactions.
Moncef Slaoui, co-head of the US government's Operation Warp Speed COVID-19 vaccine programme, made the comments after the UK drugs regulator advised those with severe allergies to avoid the vaccine.
According to press reports, Slaoui expects an influential FDA advisory committee to say today that people with severe allergies "should not take the vaccine until we know exactly what happened."
According to the UK's Medicines and Healthcare products Regulatory Agency (MHRA), people with a "significant history of allergic reactions" should avoid the shot.
This followed two NHS staff members, who both carried adrenaline auto-injectors and had a history of allergic reaction, developing an anaphylactoid reaction after receiving the vaccine on Tuesday.
These individuals developed symptoms of anaphylactoid reaction – a milder reaction than a severe anaphylactic shock – shortly after receiving the vaccine. Both recovered after appropriate treatment.
Professor Stephen Powis, national medical director for the NHS, said in a statement: "As is common with new vaccines the MHRA have advised on a precautionary basis that people with a significant history of allergic reactions do not receive this vaccination after two people with a history of significant allergic reactions responded adversely yesterday. Both are recovering well."
It's an issue that's also likely to come up at today's meeting of US vaccine experts, who are advising the FDA on whether to go ahead with an Emergency Use Authorization for the shot.
FDA reviewers have already concluded that the vaccine is safe and effective in a briefing document ahead of the Vaccines and Related Biological Products Advisory Committee's meeting.
The committee will meet in public to discuss the shot and although the FDA is not bound to follow its advice, the regulator usually follows its experts' advice when making decisions on drugs.
The regulator has run its own analysis of the vaccine and concluded there was a "slight numerical imbalance", with more adverse events representing allergic reactions in those taking the vaccine compared with the placebo group.
There were 137 people reporting hypersensitivity-related adverse events in the vaccine group and 111 in the placebo group, according to the analysis in the briefing document.
This represented a tiny fraction of the 38,000 people tested in the phase 3 trial at the time of data read-out although the trials so far have excluded people with histories of allergic reactions.
Feature image copyright BioNTech SE 2020, all rights reserved