Theresa May backtracks on 'Dementia tax'
News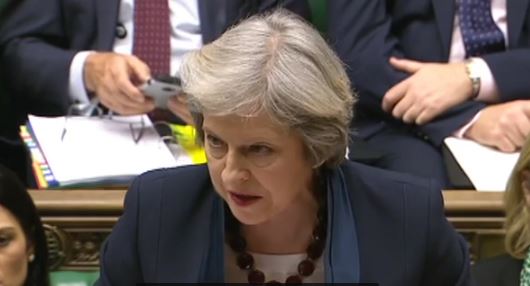 The Conservatives' controversial plan to introduce a so-called 'dementia tax' as part of their general election manifesto has sparked a Google advertising war with the opposition Labour party.
Prime minister Theresa May's manifesto included a commitment to shake up old age care by making people pay for care in their own home unless they have less than £100,000 in assets.
The manifesto appeared to remove a cap on social care bills recommended in a 2013 report  – but a backlash has now spurred May to announce that payments will be capped after all.
As the controversy over the tax continued, the Conservatives opted to take out a Google Ad to publicise their proposals.
Googling the term "dementia tax" brings a paid-for link to a document on the Conservatives' website, entitled "The so-called 'dementia tax' – Get the real facts."
This outlines six key points about the policy, including a promise to put an "absolute limit" on payments for social care.
The Conservatives have said they want to consult on where to set this cap –  the previous Conservative administration having set the cap at £75,000.
In the meantime, May sought to reassure voters that under the proposals they will not have to sell their homes to fund social care while they are alive.
The BBC reported that May told activists in Wales: "We will make sure there's an absolute limit on what people need to pay. And you will never have to go below £100,000 of your savings."
Labour has also paid for a rival Google Ad, linking to a document called "The Conservatives' Social Care Plans – The Facts."
The document cites the King's Fund think tank, which described the policy as "deeply disappointing", noting that the Conservatives' own centre-right policy body, the Bow Group, described it as the "biggest stealth tax in history."
The document outlines Labour manifesto promises including an extra £8 billion spending on social care in the next Parliament and the creation of a National Care Service.