Cancer update buoys Amgen despite Q2 sales fall
News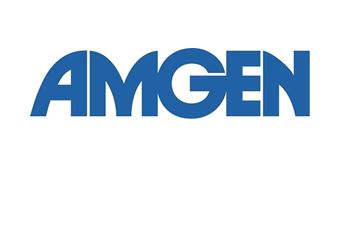 Amgen's second quarter revenues were down 3% as competition pegged back its off-patent drugs Sensipar and Neulasta, but still came in ahead of analyst expectations.
Total revenues of $5.87 billion were some $200-$300 million ahead of analyst expectations, mainly thanks to price increases and the unexpectedly high turnover of immunology drug Enbrel (etanercept) – up 5% to $1.3 billion – due to inventory changes.
Hyperparathyroidism drug Sensipar (cinacalcet) fell 71% to $420 million while white blood cell stimulator Neulasta (pegfilgrastim) was down 25% to $1.1 billion in the quarter as low-cost competition left its mark. Meanwhile, cholesterol drug Repatha (evolocumab) continued its sluggish path with a 3% increase to $152 million, below expectations.
On the plus side, new migraine prevention drug Aimovig (erenumab) brought in $83 million, ahead of expectations which suggests Amgen is keeping its nose in front of rival therapies from Eli Lilly and Teva, and new osteoporosis drug Evenity (romosozumab) made $28m after its US approval in April.
Analysts at William Blair said the biggest story in the results update was new data for AMG 510, Amgen's KRAS G12C inhibitor, showing that two patients with colorectal and appendiceal cancer respectively had achieved RECIST responses.
The lack of RECIST (Response Evaluation Criteria in Solid Tumours) responses was highlighted by some oncologists as a concern when Amgen reported the results of its first clinical trial of AMG 510 at the ASCO congress this year, say the analysts.
Amgen has also advanced AMG 510 into a new lung cancer trial in combination with a PD-1 inhibitor and says it plans to start a "potentially-registration enabling" phase 2 study, shortly they add. The drug has been tipped as a potential multibillion dollar product if approved.
AMG 510 is viewed as a major scientific achievement for Amgen, coming after decades of failure among drug researchers trying to find an effective inhibitor of KRAS, an oncogene implicated in many solid tumour types. Lung cancer is thought to be one of the most promising applications for the new drug.
Other notable pipeline updates included a delay in the expected readout of BCMA-targeted bispecific T cell engager (BiTE) AMG 701 to next spring, as well as the news that Amgen is pressing pause on two CAR-T candidates targeting FLT3 in AML and DLL3 in small-cell lung cancer (SCLC) in favour of advancing BiTE candidates against those targets.