Calibr and AbbVie's switchable cancer CAR-T begins clinical trials
News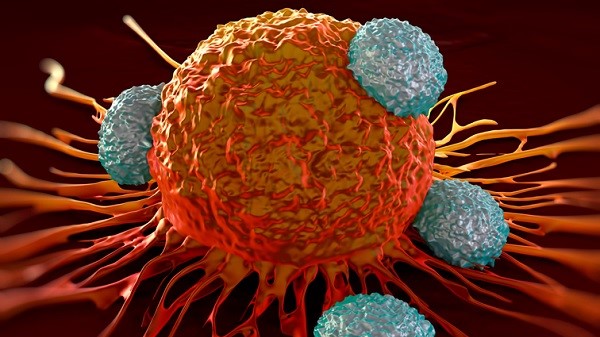 California biotech Calibr and research partner AbbVie have clearance to start clinical trials of a new CAR-T technology, involving "switchable" cells that aim to eliminate the life-threatening side-effects that have hampered this class of therapy so far.
La Jolla-based Calibr said the FDA had accepted its Investigational New Drug (IND) filing for the new novel cell therapy, dubbed CLBR001+SWI019, thus allowing clinical trials to begin.
In 2018, Calibr partnered with AbbVie to develop the drug, in an agreement that granted the big pharma exclusive access to the technology for up to four years.
The therapy is being tested for certain blood cancers including relapsed/refractory B-cell malignancies such as non-Hodgkin's lymphoma and chronic lymphocytic leukaemia.
Like other CAR-T (chimeric antigen receptor T-cell) therapies, CLBR001+SWI019 is manufactured from a patient's own T-cells, which are harvested and genetically modified to fight cancer before being reintroduced into the body.
But these CAR-Ts will have a novel molecular "switch" that activates them only when needed, to avoid the side effects seen with this class – CAR-Ts can cause "cytokine storms" when the immune system goes into overdrive and causes dangerous inflammation.
Calibr's switchable CAR-T cell platform incorporates an antibody known as SWI019 that acts as a switch, activating the engineered cell and directing it to engage the cancer target.
This may allow doctors to more precisely regulate the potency of the therapy and is expected to provide a significant safety advantage.
In preclinical studies, Calibr said the approach proved highly effective at eliminating tumours while controlling the level of cytokines produced in response to treatment.
AbbVie and Calibr are also working on cell therapies that target solid tumours, something that CAR-Ts have so far been unable to tackle.
The big pharma also has an option to acquire Calibr's switchable CAR-T technology within the first four years of the collaboration.
The companies are sharing responsibility for preclinical development, with AbbVie responsible for clinical development and marketing, and Calibr eligible to receive success-based milestone payments and royalties.
AbbVie and Calibr have also expanded the collaboration to include the non-profit medical research house Scripps Research.
Mohit Trikha, vice president and head of oncology early development at AbbVie, said: "The combination of AbbVie's oncology discovery and early development expertise and Calibr's novel switchable CAR-T therapy platform aims to advance the current standard of care, with the potential to rapidly advance new treatment options for patients."