BMS sets up Roche, Pfizer rivalry with Turning Point takeover
News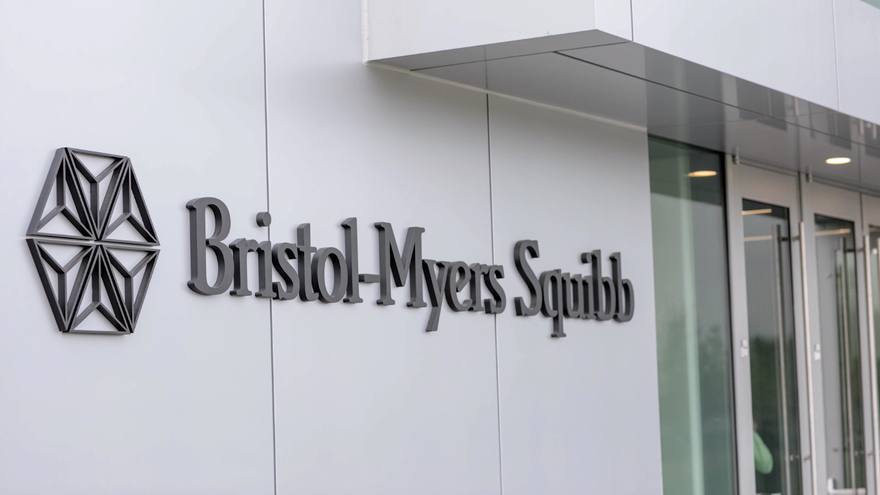 Bristol-Myers Squibb's all-cash offer for Turning Point Therapeutics – which values the biotech at $4.1 billion – bolsters its position in precision oncology and gives it a lead asset that could challenge cancer medicines from Roche and Pfizer.
The $76-per-share offer revolves around repotrectinib (TPX-0005), a tyrosine kinase inhibitor (TKI) targeting ROS1 and NTRK in clinical testing for ROS1-positive, advanced non-small-cell lung cancer (NSCLC) as well as other solid tumours.
The drug is currently being developed in collaboration with China's Zai Lab in the phase 1/2 TRIDENT-1 study, which aims to recruit around 500 patients and is focusing on a raft of solid tumour types with ALK, ROS1, NTRK1, NTRK2 or NTRK3 mutations.
The study has generated its first results in the ROS1-positive NSCLC cohort, with a 79% overall response rate in patients never previously treated with a ROS1-targeting TKI, made up of 6% complete responses and 73% partial responses.
The results have set up a pre-filing meeting with the FDA, according to BMS. It claims repotrectinib has the potential to achieve a longer duration of response than other ROS1 drugs in this setting – i.e. Roche's already-approved Rozlytrek (entrectinib) and Pfizer's Xalkori (crizotinib) – and could be on the market before the end of next year.
Rozlytrek was approved by the FDA in 2019 but has just started to gather sales momentum, making around $17 million in the first quarter of this year, an increase of 78% on the first three months of 2021.
Xalkori is billed as an ALK inhibitor and has been approved to treat ROS1-positive NSCLC since 2016, with sales of $22 million in the first quarter, but is also used to treat ALK-mutated NSCLC and lymphoma.
Roche's drug, meanwhile, is also cleared to treat NTRK gene fusion-positive solid tumours, an indication that sets it in competition with Bayer's TRK inhibitor Vitrakvi (larotrectinib).
Repotrectinib has picked up three breakthrough designations from the FDA, including most recently for ROS1-positive metastatic NSCLC patients who have been previously treated with one ROS1 TKI and who have not received prior platinum-based chemotherapy.
"With repotrectinib, we have the opportunity to change the standard of care and address a significant unmet medical need for ROS1-positive non-small cell lung cancer patients," said Samit Hirawat, BMS's chief medical officer.
William Blair analysts said the price BMS is paying for Turning Point is high, given that Rozlytrek and Xalkori have made limited sales to date.
It will, however, add to BMS' earnings potential from 2025 – when the company will start to bear the brunt of patent expiries on key drugs, including $12.8 billion cancer blockbuster Revlimid (lenalidomide), as well as follow-up Pomalyst (pomalidomide) and chemotherapy Abraxane (albumin-bound paclitaxel).
Another research note from SVB Securities predicted that repotrectinib could eventually become a $1.5 billion product, mainly from first-line use, if it can claim FDA approval for a broad label covering any ROS1-positive cancer.
Meanwhile, the Turning Point deal also features additional clinical-stage drug candidates, including solid tumour therapies elzovantinib, a MET/SRC/CSF1R inhibitor, RET inhibitor TPX-0046, and ALK inhibitor TPX-0131.