BMS agrees deal worth up to $1.56bn for Agenus' TIGIT cancer drug
News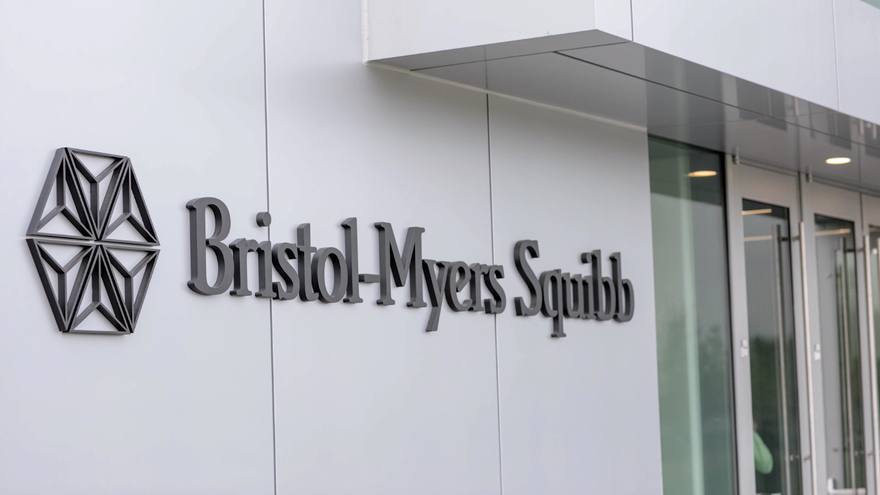 Bristol-Myers Squibb has paid $200 million, and promised up to $1.36 billion in "biobucks" for exclusive rights to a cancer antibody still in the labs of US biotech Agenus, which blocks the TIGIT receptor that is emerging as an immunotherapy target.
Roche is one of the leaders in research in to TIGIT – short for T Cell Immunoreceptor with IG and ITIM Domains – and is developing a combination of TIGIT-targeting tiragolumab and its PD-L1 immunotherapy Tecentriq (atezolizumab).
BMS and Agenus' antibody codenamed AGEN1777 is bispecific, targeting TIGIT and a second undisclosed target.
BMS said it plans to advance R&D of AGEN1777 in "high priority" tumour indications, including non-small cell lung cancer where Merck & Co has gained an advantage with its Keytruda (pembrolizumab).
AGEN1777 is in late preclinical development and aims to stimulate receptors expressed on T and natural killer (NK) cells to improve anti-tumour activity.
Preclinical studies suggest the drug could work where anti-PD-1 or anti-TIGIT antibodies alone are ineffective.
BMS will take sole responsibility for development and marketing of AGEN1777 and related products, with Agenus receiving $200m, with development, regulatory and commercial milestone payments worth up to $1.36 billion.
Agenus will also get tiered double-digit royalties on net product sales and retain options to conduct clinical studies under the development plan and conduct combination studies with its other pipeline drugs. It will also be able to co-promote AGEN1777 in the US.
It's a hefty upfront payment for a preclinical drug and adds to the buzz surrounding TIGIT following research successes from Merck & Co and a 10-year partnership between Gilead and Arcus Biosciences signed in May last year worth up to $1.225 billion.
Agenus expects to file with the FDA to begin clinical development in the second quarter of this year.
Debbie Law, head of BNMS' Tumor Microenvironment Thematic Research Center, said: "AGEN1777's differentiated mechanism of action provides the potential for potent anti-tumour activity; catalysing our clinical TIGIT strategy aimed at serving more patients with unmet needs in cancer."