BioNTech's mRNA vaccine drive now includes malaria, TB shots
News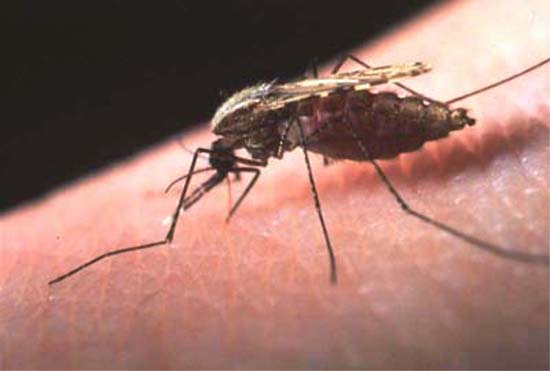 Flushed with the success of its COVID-19 vaccine, BioNTech has pressed the accelerator on the development of shots for other infectious diseases, and now plans to take malaria and tuberculosis candidates into the clinic next year.
Human testing of the malaria shot should get underway by the end of 2022, according to the German biotech, which says it is working with the World Health Organization (WHO), European Commission and other organisations on the malaria project.
There is a malaria vaccine on the market – GlaxoSmithKline's Mosquirix – but this is only around 39% effective so has not been backed by the WHO. Given the massive health problem posed by malaria It is nevertheless being used in programmes to protect children in areas where the parasite is particularly problematic, such as sub-Saharan Africa.
In 2019, there were an estimated 229 million cases of malaria worldwide, with 409,000 deaths attributed to the disease. Children aged under 5 years are the most vulnerable group, accounting for two thirds of all deaths.
BioNTech said it is also planning to set up a sustainable vaccine production and supply network on the African continent, helped by local partners, to make sure that its mRNA-based candidate can be rolled out swiftly if successful in clinical testing.
"The response to the pandemic has shown that science and innovation can transform people's lives when all key stakeholders work together towards a common goal," said BioNTech CEO Ugur Sahin.
"We will do whatever it takes to develop a safe and effective mRNA-based malaria vaccine that will prevent the disease, reduce mortality and ensure a sustainable solution for the African continent and other regions affected by this disease," he added.
Oxford University's Jenner Institute reported mid-stage trial results in April showing its experimental malaria shot RTS,S/AS01 could be around 77% effective, prompting a move into phase 3 testing.
The cash injection from BioNTech's Pfizer-partnered COVID-19 shot has allowed the biotech to move forward its R&D pipeline at an accelerated pace, and expand its portfolio via acquisitions such as its recent purchase of Kite Pharma's T cell receptor (TCR) platform for solid tumours.
It started the first phase 2 trials of one of its first mRNA-based cancer vaccines last month, melanoma candidate BNT111, in combination with Regeneron/Sanofi's PD-1 inhibitor Libtayo (cemiplimab).