Biogen admits slow Aduhelm launch, as scientists question label again
News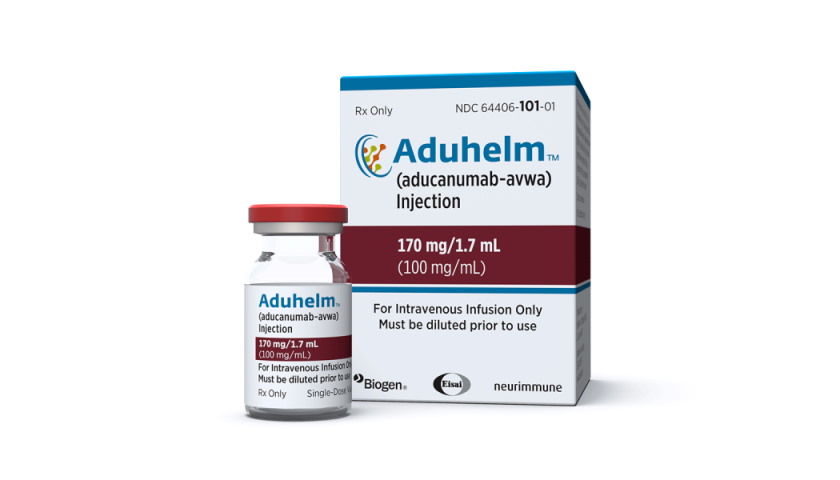 Shares in Biogen have come under pressure after chief executive Michel Vounatsos admitted that the company is facing a much slower than anticipated rollout of its controversial Alzheimer's disease therapy Aduhelm.
Speaking at a Morgan Stanley conference yesterday, Vounatsos said Biogen may have to revisit its sales forecasts for Aduhelm (aducanumab), which were already "very low". He blamed the poor performance on "confusion, misinformation and controversy surrounding our data and the approval process".
The antibody, which is partnered with Eisai, made second-quarter sales of $1.6 million in the first few weeks after its US launch, around half the amount expected. Biogen has said only around 50 centres in the US out of its target of 900 are currently administering the drug to patients.
Some insurers have refused to cover the drug, citing what they claim is unproven efficacy for the anti-amyloid drug, as well as the risk of adverse events, while the FDA has also come under fire over its handling of the review and approval.
The agency originally cleared the drug for all Alzheimer's patients but later narrowed its label to the population studied in clinical trials after an outcry and is currently under investigation by lawmakers in the US.
As Vounatsos was updating investors and analysts on progress, a group of scientists at Beth Israel Deaconess Medical Center (BIDMC) published a letter in the Journal of the American Medical Association (JAMA) taking issue with the revised label for Aduhelm.
They say they examined medical claims for Medicare enrolees with a diagnosis of either cognitive impairment, Alzheimer's, or Alzheimer's related disorders, and found that the "vast majority" of them – around 92% – had other conditions that would have excluded them from Aduhelm trials.
That included cardiovascular disease, an earlier stroke, use of blood-thinning drugs, as well as age over 85 years, according to the scientists, who note that Aduhelm's clinical studies studied relatively healthy participants who do not reflect the majority of older adults with dementia in the US.
"Our findings are concerning given the broad FDA labelling for aducanumab," said corresponding author Timothy Anderson.
"The public conversation on aducanumab has focused on limited benefit and high costs," he added. "It is equally important to consider that the majority of patients with Alzheimer's disease are likely to face higher risks of adverse events than the patients studied in the trials."
The scientists say Medicare should consider restricting coverage for Aduhelm so it is only used in patients who meet the criteria of those eligible for participation in the EMERGE and ENGAGE clinical trials that led to approval of the drug.
Analysts think sales will be lacklustre ahead of the outcome of a review of coverage by the Center for Medicare and Medicaid Services (CMS), which isn't expected until next year.
Shares in Biogen closed down a little under 7% yesterday after the presentation.