Bigfoot seals funding for artificial pancreas device
News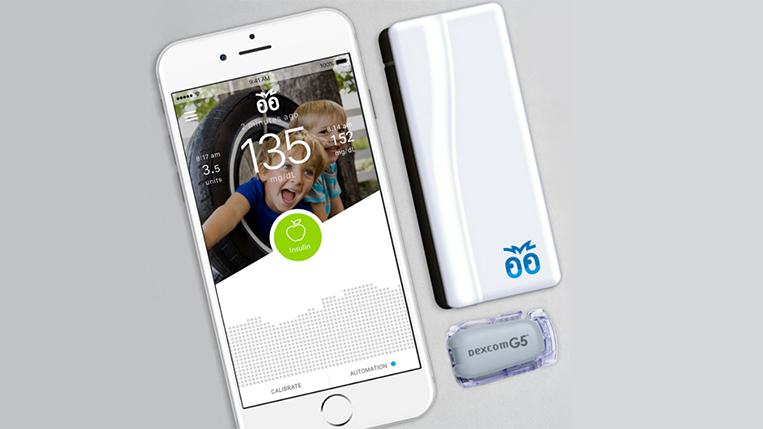 Bigfoot Biomedical has raised funding for its closed loop insulin delivery device, as it competes in the race to launch an 'artificial pancreas' for people with diabetes.
Bigfoot Biomedical has raised $35.5 million from investors, which it will spend on the final development stages of its smartloop automated insulin delivery device.
Smartloop is a cloud-connected ecosystem of gadgets, including a continuous glucose monitoring (CGM) device that automatically delivers insulin doses in response to low levels of the hormone via a wearable patch. The system also connects to a companion smart-device app.
"Bigfoot Biomedical is only the second company in the world to embed a closed loop control algorithm in a sensor augmented insulin pump," said Jeffrey Brewer, president and CEO of Bigfoot Biomedical. "From a standing start it took Bigfoot a year and a half to reach this milestone; to design, develop, manufacture, and begin human trials with a fully integrated automated insulin delivery system."
Medtech giant Medtronic is leading the pack, thanks to the FDA approval last month of the first ever 'hybrid closed-loop system,' the MiniMed 670G.
As the name suggests, Medtronic's device requires users to manually request bolus insulin during meal times, whereas Bigfoot's device promises to adminster insulin levels automatically.
The other company to have developed a fully closed loop device is Beta Bionics, with its iLet device. Unlike both Bigfoot and Medtronic's solutions, a development version of the iLet administers glucagon as well as insulin - something that brings it close to being a genuine artificial pancreas. Beta Bionics also has the backing of diabetes heavyweight Eli Lilly.
Bigfoot began trials of its smartloop system back in July and is hoping for pre-market approval in 2017 for launch in 2018. Beta Bionics is hoping for an insulin-only FDA submission by the end of 2017.