Big day for AZ, Daiichi as Enhertu aces HER2-low breast cancer trial
News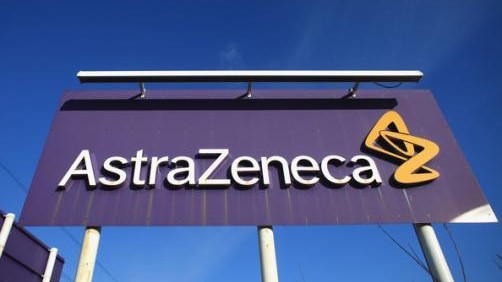 Already making inroads as a treatment for HER2-positive breast cancer, AstraZeneca and Daiichi Sankyo's Enhertu has now shown efficacy in tumours that express lower levels of HER2 – potentially making it an option for a much broader group of patients.
It's a key moment for the two companies, as expansion into HER2-low breast cancer has been held up as a key requirement for Enhertu (trastuzumab deruxtecan) if it is to achieve its multibillion-dollar sales expectations.
Currently, breast cancer classed as HER2-positive accounts for somewhere between 20% to 25% of all patients with the disease, according to estimates.
In contrast, up to 55% of all patients with breast cancer have tumours with a HER2-low score, as defined in the DESTINY-Breast04 trial, and approval in this group could unlock $3 billion in additional sales for Enhertu, according to analysts at Credit Suisse.
In the study, Enhertu was given to patients with HER2-low, unresectable and/or metastatic breast cancer previously treated with one to two prior lines of chemotherapy.
AZ and Daiichi Sankyo are only releasing the top-line results for now, but said the drug demonstrated a statistically significant and clinically meaningful improvement in both progression-free survival (PFS) and overall survival (OS) when compared to physicians' choice of chemo – regardless of patients' HER2 status.
It is the first time ever that a HER2-directed therapy has shown a benefit in patients with HER2-low breast cancer, according to the companies.
AZ's head of oncology R&D Susan Galbraith said the outcome was "historic news" that has the potential to "reshape how breast cancer is classified and treated."
The antibody-drug conjugate is already approved as a third-line therapy for HER2-positive metastatic breast cancer and a second-line therapy for HER2-positive metastatic gastric cancer, and recent data from the DESTINY-Breast03 study looks set to expand its use into second-line treatment in breast cancer.
AZ and Daiichi said the new data will be shared with global health authorities with a view to expanding its use even further.
The positive readout comes shortly after AZ reported that sales of Enhertu advanced to $426 million in 2021, more than double the amount made in the previous year, after a sluggish initial take-up attributed to an uncommon but potentially dangerous side effect – interstitial lung disease (ILD) – which features as a black box warning on the product's label.
DESTINY-Breast03 and 04 as well as data in HER2-positive non-small cell lung cancer (NSCLC) have gone a long way towards building positive sentiment to Enhertu among market watchers, who were nervous about the drug's prospects when the ILD issue started to emerge.
Since then, the risk of ILD seems to have reduced, perhaps because of greater awareness of the potential side effect among physicians, as well as use of the drug in a less heavily pre-treated patient population.
AZ and Daiichi are meanwhile continuing to explore new uses for the drug, and recently started dosing patients in DESTINY-Breast11, a phase III trial of Enhertu in neoadjuvant HER2-positive breast cancer, and TROPION-Breast01 evaluating datopotamab deruxtecan in hormone receptor-positive HER2-negative breast cancer.
AZ paid a hefty $1.4 billion upfront to license rights to Enhertu in a deal that could be worth up to $6.9 billion to Daiichi Sankyo if all the ADC's development and sales objectives are achieved.