BeyondSpring faces a tough winter as FDA rejects its lead drug
News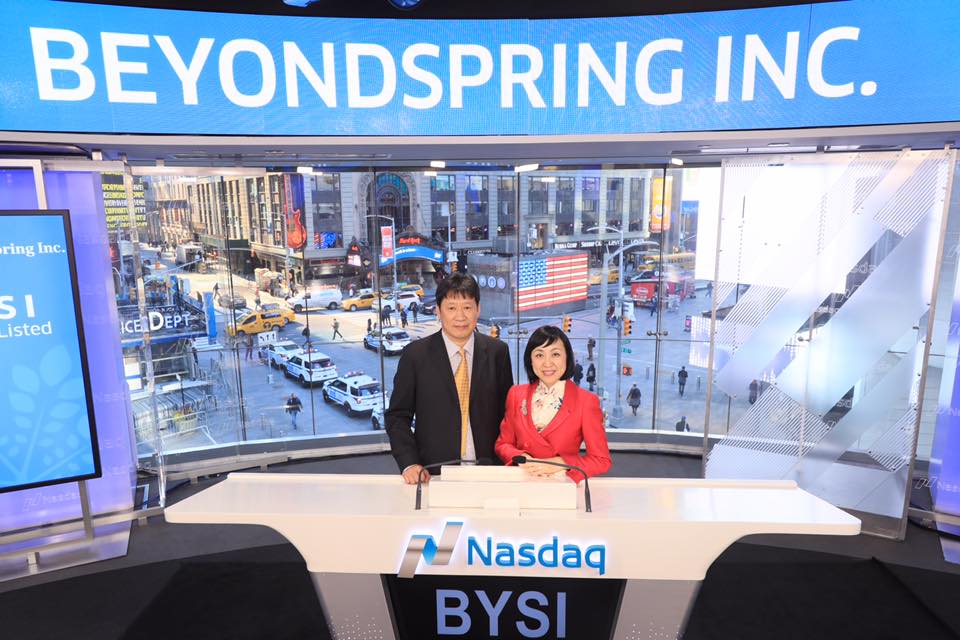 BeyondSpring's hopes of an early Christmas gift from the FDA were dashed today after the regulator said it was unable to approve the company's lead drug plinabulin as a treatment for low white blood cell counts caused by cancer chemotherapy.
In a complete response letter (CRL), the FDA said that it would need a second clinical trial of plinabulin before it could consider approving the drug, setting up what looks like a lengthy delay for the programme.
Shares in BeyondSpring fell more than 50% after the news emerged, as investors in the New York biotech reacted to the surprise decision, which comes after the FDA awarded plinabulin a priority review, as well as a breakthrough designation.
The company had sought approval of plinabulin for the prevention of chemotherapy-induced neutropenia (CIN) in combination with granulocyte colony-stimulating factor (G-CSF) drug pegfilgrastim, a standard therapy for the side effect which is estimated to afflict around 440,000 chemo patients in the US every year.
The drug is an intravenously administered therapy that is designed to prevent CIN by boosting the number of haematopoietic stem/progenitor cells (HSPCs) in the bone marrow.
BeyondSpring's filing was based mainly on the results of the phase 3 PROTECTIVE-2 study, which showed that the combination of plinabulin plus pegfilgrastim was better than pegfilgrastim alone at preventing CIN in breast cancer patients treated with chemotherapy.
The trial met its primary objective, showing a statistically significant improvement in rate of prevention of grade 4 neutropenia, seen in 31.5% of patients taking plinabulin plus pegfilgrastim and 13.6% of the pegfilgrastim-only arm.
The combination also did better on secondary endpoints including reducing the duration of severe neutropenia (DSN) and absolute neutrophil count nadir.
BeyondSpring said in a statement that it is confident in its efficacy and safety data for plinabulin, and that it plans to work closely with the FDA on a "future clinical pathway" for the drug.
The biotech is also following a second line of development for plinabulin as a cancer treatment, based on research showing the drug can boost cell-based immune responses to tumours.
On that front the biotech had some encouraging news recently in the DUBLIN-3 trial of plinabulin as second- and third -line therapy for non-small cell lung cancer (NSCLC), its lead registration trial.
The drug  showed significant improvement in overall survival when given in combination with docetaxel doubling two-year and three year survival versus docetaxel alone.
That readout prompted a $200 million licensing deal with China's Jiangsu Hengrui Pharmaceuticals for rights to the drug in several Asian markets, which has shored up BeyondSpring's finances as it charts a way forward from the FDA rejection.