BD partners with Biocorp on connected self-injection devices
News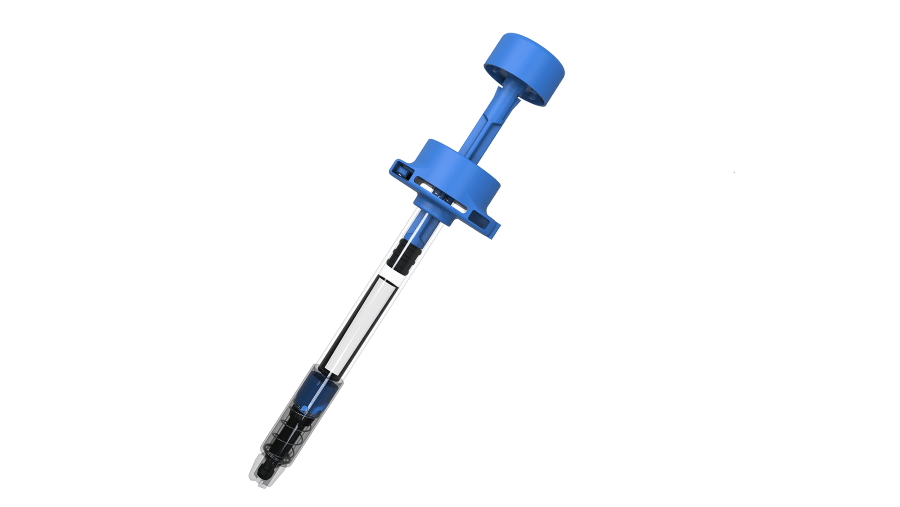 Medtech giant Beckton Dickinson (BD) has signed a deal with France's Biocorp to use the latter's near-field communication (NFC) tags in injectable devices.
The agreement will see Biocorp's Injay device incorporated in UltraSafePlus prefilled syringes, giving them digital connectivity that can be used to gather information such as injection completed, time and date, type of drug, batch number, and expiration date – all coded by the manufacturer when the syringe is assembled.
Injay takes the form of a standard pressure syringe system (PSS) that incorporates an NFC tag on the piston rod that can be used to monitor when the syringe is used, without interfering with the injection process.
The partners intend to use the connected technology on self-administered medicines like biologics, to capture and transmit injection data and monitor patients' adherence with therapy.
The Injay tag can confirm a complete injection and transfer that information via an NFC reader to a smartphone or tablet for review by a healthcare professional.
"Connected drug delivery devices play an important role in helping biopharmaceutical manufacturers understand and track key trends in patient adherence," said Matthew Schabacker, general manager of BD's advanced drug delivery unit.
"Our agreement with Biocorp […] further supports BD's commitment to smart, connected care, enabling care to transition to alternate settings, and improving chronic disease outcomes," he added.
More than five billion prefilled syringes are used each year, and the self-injection market is growing quickly, driven by rising numbers of new large-molecule biologic drugs reaching the market.
Meanwhile, there is an ongoing shift in the pharma industry to the use of decentralised clinical trials, where patients are asked to participate remotely, and this has led to greater use of digital, connected technologies to monitor their use of medical interventions.
There has, however, been relatively little effort to develop connected injectable drug delivery devices, unlike other categories, such as inhalers, where digital technologies are more widely applied.
The global connected drug delivery market is expected to grow at double digit growth rates over the next decade, according to Biocorp, with the increase fuelled by the transition from acute care settings to home care and greater prevalence of self-administered therapies.
BD is one of the top suppliers of prefilled syringes to the pharma industry, with more than a billion UltraSafePlus devices used in around 40 different products since it was first launched in 2010.