Bayer's eliapixant hits the right notes in PAGANINI cough study
News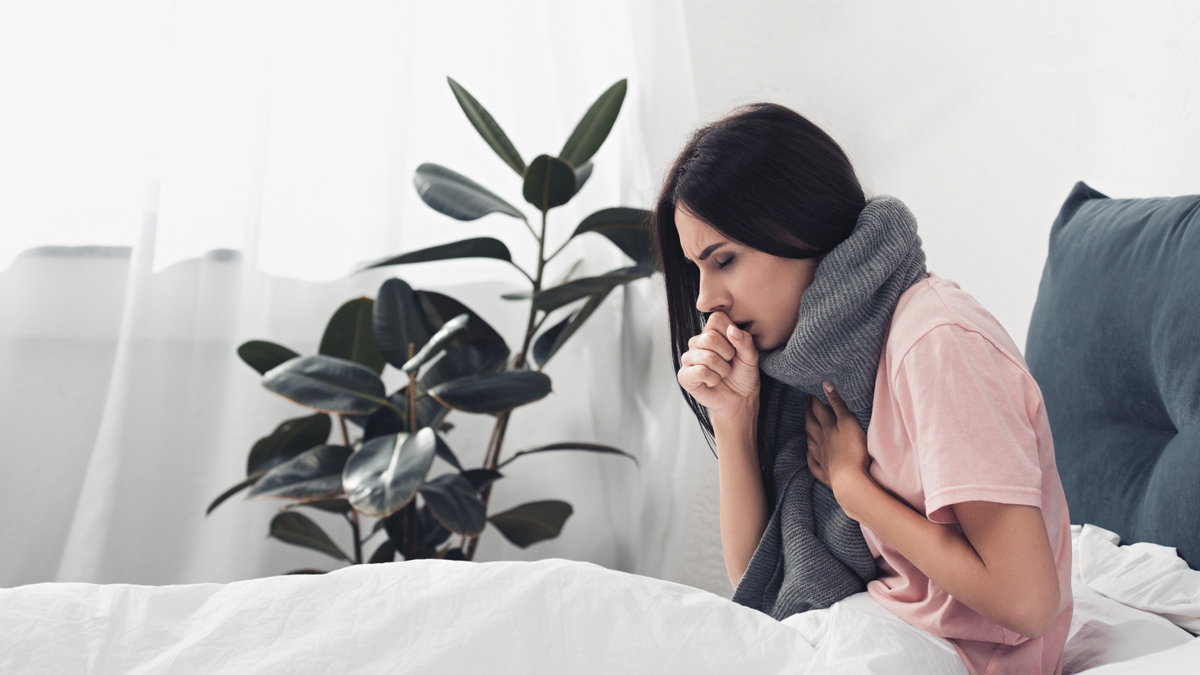 Bayer has released the data in its phase 2b trial of eliapixant in refractory chronic cough, as it tries to close the gap with Merck & Co's rival drug gefapixant.
The pharma company said last month that the PAGANINI study hit its main objective, which was to reduce the average cough frequency compared to placebo after 12 weeks of treatment, but it is saving the full data reveal until this week's European Respiratory Society (ERS) meeting.
The top-line message is that eliapixant reduced the 24-hour cough count – determined from an hourly average based on sound recordings – by 27% at the best performing dose of 75mg twice-daily in the 310-patient study.
It's a stretch to draw any comparisons with studies of  Merck's drug, which has already been filed for approval with an FDA decision due in December, but worth a mention nevertheless that gefapixant's top-line efficacy was a 38% reduction in 24-hour cough frequency in a phase 2 trial.
That benefit was however trimmed to 15% and 18% respectively at its main dose of 45mg twice-daily in two phase three trials reported at the ERS last year.
Both drugs are selective P2X3 receptor antagonists, designed to inhibit a hypersensitisation of the cough reflex in people struggling with chronic cough.
At the moment there are no approved therapies for suppressing chronic cough, defined as lasting for eight weeks or more, which Bayer estimates affects somewhere between 1% and 5% of people worldwide.
The German pharma company said eliapixant was well-tolerated in the study, with most adverse events mild or moderate, leading to treatment discontinuation in 8% of patients treated with the drug.
Taste-related adverse events were the top reported side effect – seen in 24% of patients treated with eliapixant 150mg but "markedly less" in patients receiving lower doses of the drug, according to the company.
Tolerability could be one way for Bayer to differentiate its drug from gefapixant as well as possibly Bellus Health, whose P2X3 inhibitor BLU-5937 is also in a phase 2b trial in refractory chronic cough – with results expected later this year – but missed the mark in an earlier study.
Taste alteration or loss is a recognised class side effect, but the PAGANINI results suggest it may be less of a problem with eliapixant than gefapixant.
In Merck's COUGH-1 and COUGH-2 trials, 58% and 69% of patients respectively had taste-related adverse effects, leading to discontinued therapy in 15% and 20% of subjects.
"Given the high unmet medical need, we are very encouraged with the positive outcome of eliapixant in the chronic cough indication regarding efficacy and safety," said Bayer's R&D chief Christian Rommel.
"The selective mechanism of action of eliapixant appears to be translating into improved tolerability in clinical trial," he added.
Other potential indications for eliapixant include endometriosis, overactive bladder and neuropathic pain, and Bayer is also running phase 2 trials of eliapixant in all these indications.
The P2X3 receptor antagonist was discovered as part of a strategic R&D alliance with Evotec – focused on endometriosis – that began in 2012 and was brought to a close in 2017. The two companies launched a second partnership in 2016 focusing on kidney diseases.