AZ's key drug Brilique fails in stroke trial
News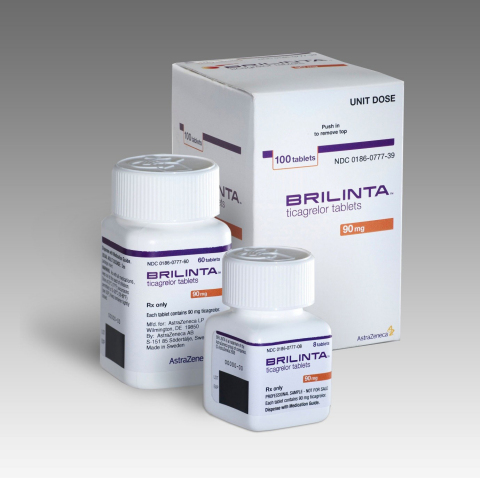 AstraZeneca's Brilinta/Brilique (ticagrelor) has failed to improve on aspirin in a cardiovascular event trial, according to top line results announced today.
The news will put a dent in AZ's hopes for the drug, seen as a key sales driver over the coming years.
Analysts from Thomson Reuters Cortellis said a successful trial would have boosted consensus forecasts, which stand at an annual $1.87 bn for 2020. AZ has predicted sales could reach $3.5 bn by 2023, but will struggle to reach these heights without convincing data on heart and stroke prevention.
AZ's SOCRATES trial compared Brilinta 90mg tablets twice daily, to aspirin 100mg once daily in patients who had just suffered an acute ischaemic stroke or transient ischaemic attack.
The drug failed to meet its primary efficacy endpoint of being superior to aspirin in time to first occurrence of any event from the composite of stroke (ischaemic or haemorrhagic), heart attack and death.
Fewer events were observed on Brilinta versus aspirin in the trial population but the trend did not reach statistical significance, AZ said.
The SOCRATES trial evaluated the efficacy and safety of 90-day treatment with Brilinta/Brilique versus aspirin for the prevention of major vascular events in patients over 40 years of age with an acute ischaemic stroke. Patients randomised into the trial needed to have symptom onset within 24 hours.
In the second half of 2016, data are expected from the ongoing EUCLID trial in peripheral arterial disease. EUCLID is the fourth trial to read-out from the PARTHENON programme, assessing the potential of Brilinta/Brilique in additional high-risk patient populations.
The drug is already approved in Europe to prevent heart attacks and strokes together with aspirin, in patients who have had a heart attack or unstable angina. AZ's share price ticked up slightly on the London Stock Exchange following the news.
Related stories:
AZ shows progress, but Crestor loss will see it shrink in 2016