AZ pulls back on Inovio immuno-oncology pact
News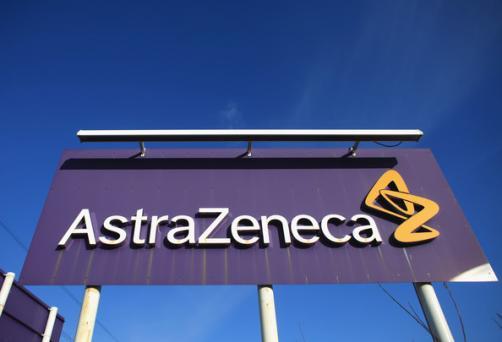 AstraZeneca has decided to trim back its 2015 alliance with Inovio Pharmaceuticals, which focused on combining the biotech's DNA cancer vaccines with AZ's cancer immunotherapies.
In a Securities & Exchange Commission (SEC) filing, Inovio has revealed that AZ's Medimmune subsidiary has decided to cut the collaboration down to one vaccine that has already reached the phase 2 testing stage, forgoing rights to two other candidates.
The original agreement included a $27.5 million upfront fee plus development and commercial milestone payments of up to $700 million. In the statement Inovio says it is still in line for milestones and double-digit royalties on the lead MEDI0457 candidate, but hasn't revealed a new overall value for the revised deal.
Shares in the Pennsylvania biotech lost almost 17% of their value pre-market as news of the scaled down deal reached investors.
MEDI0457 – formerly known as INO-3112 – is a synthetic DNA vaccine that targets cancers caused by human papillomavirus (HPV) types 16 and 18, including cervical and head and neck cancers.
The vaccine works by stimulating immune responses against tumour cells that express two oncogenes – called E6 and E7 – and consists of a vaccine component called VGX-3100 targeting HPV, as well as a DNA plasmid encoding for the immune-boosting cytokine interleukin-12. It is administered using an electroporation device, which applies an electrical charge across the skin to increase its permeability and help the vaccine components to be absorbed.
Inovio is running an independent phase 3 trial of VGX-3100 in cervical high grade squamous intraepithelial lesion (HSIL), a precancerous condition that raises the risk of cancer, with mid-stage trials in vulvar and anal HSIL.
The biotech says AZ is evaluating MEDI0457 in combination with its PD-L1 checkpoint inhibitor Imfinzi (durvalumab) in multiple phase 2 clinical trials in patients with cancers associated with HPV. According to the clinicaltrials.gov register, the vaccine is in two studies.
One is a phase 1/2 trial involving approximately a total of 50 patients with HPV-associated recurrent or metastatic head and neck squamous cell cancer, due to generate results next year.
The second is a phase 2 trial involving around 77 participants with various recurrent or metastatic HPV-associated cancers, including cervical, penile, vaginal, vulvar and anal tumours, that is also heading for a 2020 readout.